Overview | Program | Trading Space | Registration | Accommodations | Past IE Conferences
Announcements
Intelligent Efficiency Conference Overview
Intelligent efficiency holds the promise of substantially reducing energy use while transforming many energy-using markets. Achieving this outcome requires collaboration among the efficiency, technology, and user communities. These communities are largely distinct, and few opportunities have existed to date for the energy efficiency and technology communities to interact. Past interactions have been limited to speakers from one community addressing assemblies of the other.
The 2016 Intelligent Efficiency Conference will bring together people from the IT, telecom, energy efficiency, utility, solution provider, and policy sectors to share and learn how information and communications technology (ICT) can improve the use of energy. The conference will have featured speakers, plenaries, and over a dozen breakout sessions. The theme of this year's conference is "Lessons from the field, Vision to the future". With this in mind, our breakout session speakers will share case studies and field results while our featured speakers will share their insights into how such results provide a glimpse into the future.
Sessions will focus on the policies, programs, and practices that are changing and improving as a result of the application of ICT. We are bringing back the Trading Space session - which was so successful last year - during which innovators in search of partners, researchers in search of data, and vendors in search of clients can all describe their work, make their pitches and invite participation. 
Attendees will learn about, and be able to participate in, discussions on smart buildings, smart cities, integrated mobility, energy efficiency program design, customer engagement, project and program evaluation, measurement, and verification (EM&V), and the integration and load balancing of distributed energy resources into the electric grid. And since we're in Austin, we're going to feature local and state policy stakeholders who will share their thoughts on how Texas is and can embrace intelligent efficiency. Our Monday lunch panel will feature directors of several of Texas's university-based energy efficiency-focused research centers. They will share information on their work and how they are partnering with other organizations.
And an ACEEE conference would not be complete without ample time to network. In addition to two receptions, we have allowed plenty of time between sessions for people to meet, exchange business cards and talk about what's next. This conference exists to facilitate greater and faster adoption of intelligent efficiency technologies, practices and policies. It exists for the people who will make intelligent efficiency everyday efficiency. It exists to be a space for you to learn, share and meet.
Likely Participants Include: Energy efficiency program developers and administrators, state and local government policymakers, staff, and associations, chief technology officers and chief information officers, service providers, investors, entrepreneurs, hardware and software developers, ICT solution providers, building automation providers, and smart manufacturing, smart transportation, smart buildings, and smart cities leaders.
For more information on sponsoring this event, please contact Ethan Rogers at industry@aceee.org.
Join the ACEEE Intelligent Efficiency community!

Program and Schedule at a Glance
Keynote Speaker Announced!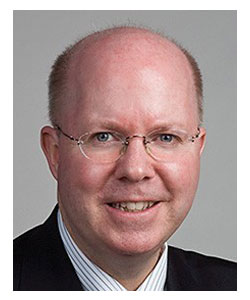 James L. Connaughton, President and CEO, Nautilus Data Technologies
James L. Connaughton is a nationally prominent energy, environment, technology expert, as both corporate leader and White House policymaker. He has creatively developed market-based solutions to some of the world's most significant challenges – deploying innovative technology that saves money and reduces environmental impact. Read more about James' experience here.

Plenaries and breakout sessions will cover how intelligent efficiency is changing:
Energy efficiency program design and execution

Utility regulation and state and local policies

Grid integration of distributed energy resources

Local government services to community residents

Evaluation, measurement, and verification (EM&V)

Data analytics to identify opportunities and track savings
Trading Space
Please join us in Salon A to buy, share, or trade!

Trading Space I: Monday, December 5, 5:15 to 5:45pm (almost full)
Trading Space II: Tuesday, December 6, 3:30 to 5:00pm
At this year's conference, we are hosting two Trading Space sessions. We encourage presenters to toot their own horn. These sessions allow for shameless self-promotion. Registered attendees can present information on their research, product, or program, and ask for data, assistance, participation, or funding. The objective: facilitate connections that lead to new research, products, services, projects, and collaborative endeavors. In fact, two of last year's Trading Space presenters collaborated to apply for a Department of Energy grant!
Are you conducting research on the use of ICT and data analytics to save energy? Are you looking for a venue to report the results?  Perhaps you just launched a project, program, device or services and want to share. If so, submit your idea and join us for Trading Space. You'll have at least four minutes to explain who you are, what you're working on, and what you need.
How to sign up for Trading Space:
Email your contact information and pitch in 50 words or less to industry@aceee.org
Use the subject line "2016 ACEEE Intelligent Efficiency Conference – Trading Space"
Submissions will be accepted until 11:59pm Friday, December 2nd!
There are a limited number of slots for both sessions. They will be assigned in the order in which we receive submissions.
Registration
Online registration is now closed. 
To register, complete the PDF registration form, and bring to the Registration desk during registration hours found on the program. Registration opens on Sunday, December 4 at 4:00pm in the Salon C Prefunction area on fourth floor at the Hilton Austin.
Cancellation and Refund Policy: Registration refund requests due to cancellation must be submitted no later than November 18, 2016. A $100 processing fee will be charged. Please email jseas@aceee.org if you would like to cancel. Cancellation refunds will not be processed after the November 18 deadline. Refunds will be paid by check or credit card chargebacks.
Accommodations
Hilton Austin
500 East 4th Street,
Austin, Texas 78701
All conference activities will be located at the Hilton Austin Hotel. The ACEEE group block at a discounted rate is no longer available. However, rooms may still be available at the hotel at the prevailing rate. Please book through the Hilton Austin directly.