Overview | Registration | Past Finance Forums
Energy Efficiency Finance Forum Overview
Energy efficiency has taken on a new level of importance both domestically and internationally. Efficiency has long been a key element in utility resource planning, business competitiveness, and household energy budgets. Now it is slated to play a central role in meeting domestic targets under the Clean Power Plan and international agreements to reduce carbon emissions, both formalized in the past year. 
Efficiency is widely recognized as the lowest-cost pathway to meet these goals, but in order to bring it to the scale necessary, global investment in efficiency will need to exceed $10 trillion over the next 20 years. The efficiency revolution will be impossible without effective financing options.
For over a decade, the Energy Efficiency Finance Forum has brought together practitioners, researchers, energy producers, and consumers to explore innovative models for deploying capital in efficiency markets. Finance Forum participants have a great opportunity to learn about which models are working and why, and to source financing deals for efficiency projects.
To learn more about Finance Forum sponsorship opportunities, please contact financeforum@aceee.org
Find out which organizations participated in the 2016 Finance Forum here.
Likely Participants: Clean-tech and energy efficiency investors; financiers; real estate professionals; CDFIs and other mission-driven lenders; entrepreneurs; utility staff; local, state, and federal agency personnel; energy service company personnel; policymakers; NGOs; energy efficiency program planners, operators, and evaluators; and marketing experts.
2017 Co-Chairs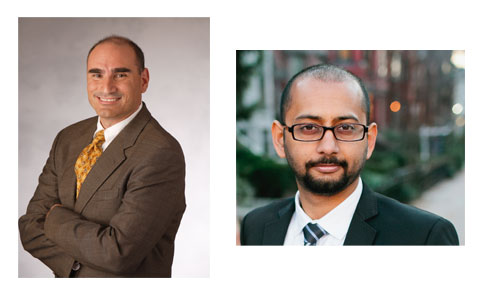 Joel Freehling, CB&I                    Anmol Vanamali, VEIC
                                          Click here for Joel's bio.                          Click here for Anmol's bio.
2017 Advisory Committee
| | |
| --- | --- |
| Scott Bernstein | Center for Neighborhood Technologies |
| Matthew Brown | Harcourt, Brown, & Carey |
| Megan Campbell   | Opinion Dynamics |
| Sandy Fazeli | National Association of State Energy Officials |
| Maria Fields | Joule Assets |
| Julia Friedman | Midwest Energy Efficiency Alliance |
| Alfred Gaspari | Pacific Gas and Electric Company  |
| Bert Hunter | Connecticut Green Bank |
| Robert Johnson | Hannon Armstrong |
| Chris Kramer | Energy Futures Group |
| Molly Lunn | Illinois Office of Energy & Recycling |
| Jeffrey Schub | Coalition for Green Capital |
| Jim Wheaton | BLG Consulting |
Call for Panel Ideas
The Call for Panel Ideas is now closed. We value your input and are carefully reviewing submissions. If your panel idea is accepted, you will hear from a program organizer.
Registration

Look for more information about registration in early 2017!