Overview | Program | Registration | Accommodations | Past Hot Water Forums
Hot Water Forum Overview
The ACEEE Hot Water Forum (HWF) is the premier technical conference dedicated to making water hot, distributing it with low losses, and using water with efficient fixtures and practices. Since 2008, the HWF has brought together experts and newcomers from manufacturing, distribution (plumbing), electricity, gas and water utilities, government, and the research community's opportunities to learn from each other and build momentum for market transformation. The conference emphasizes both the technical efficiency potential and the policy/program implications of service hot water technology and practices, and how people use hot water. Each year, the Forum features numerous sessions covering cutting-edge developments in these areas. Find out more about the 2017 program below.
HWF participants meet, share ideas, and learn from each other's latest efforts on research, new water heating technologies, structured plumbing approaches, new demand-reduction devices (e.g., fixtures and water-efficient appliances), and programs for stimulating market uptake of new approaches. The HWF presentation program, developed each year by a dedicated steering committee, is complemented by ample time for networking with fellow attendees.
Find out which organizations participated in the 2016 Hot Water Forum here.
Likely Participants Include: Equipment and component manufacturers; water, gas, and electric utilities; local, state, and federal agency personnel; energy efficiency program planners, operators, and evaluators; policymakers; NGOs; and consultants.
To learn more about Hot Water Forum sponsorship opportunities, please contact Chris Perry, cperry@aceee.org.
Funder Spotlight
...
Click here to view a PDF version of the Co-Host Spotlight.
2017 Hot Water Forum Steering Committee
| | |
| --- | --- |
| Omar Abdelaziz, Oak Ridge National Laboratory | Ben Larson, Ecotope |
| Grant Campbell, UMA Solar | Jim Lutz, Hot Water Research |
| George Chapman, Consortium for Energy Efficiency | Alice Rosenberg, Consortium for Energy Efficiency |
| Amin Delagah, Fisher-Nickel, Inc. | Craig Selover, Consultant |
| Michael Garrabrant, Stone Mountain Technologies | Frank Stanonik, Air-Conditioning, Heating, and Refrigeration Institute |
| Paul Glanville, Gas Technology Institute | Ed Vineyard, Oak Ridge National Laboratory |
| Kyle Gluesenkamp, Oak Ridge National Laboratory | Larry Weingarten, Consultant |
| Bill Healy, National Institute of Standards and Technology, US DOE | Geoff Wickes, Northwest Energy Efficiency Alliance |
| Bill Hosken, AO Smith | Sarah Widder, Pacific Northwest National Laboratory |
| Gary Klein, Gary Klein Associates | Christopher Perry, American Council for an Energy-Efficient Economy |
| Steve Koep, Vaughn Thermal Corporation | Harvey Sachs, American Council for an Energy-Efficient Economy |
Program
2017 Program Highlights
Innovative water heating technology

Grid Interactive Water Heating (GIWH)

Latest research and field testing on using heat pump water heaters for demand response programs

The future of solar thermal water heating

Water heating from the installer's perspective

Improving hot water distribution systems and controls in commercial, multifamily, and single family residential buildings

Modeling hot water use to improve the design and layout of systems that maximize efficiency

Latest program efforts to get high efficiency water heaters into homes and commercial facilities

Shameless Commerce 2.0
This popular, standing room-only session, is packed with short presentations about relevant new products and services.  This opportunity is for companies to bring attention to their latest and greatest. In this session, we deviate from our usual format, and offer anyone a few minutes to present new products or services, as well as their advantages, features, availability, etc.  Come hear about a variety of new products and services, and continue discussions directly following this session during the reception.
How to participate in Shameless Commerce 2.0:
Email Christopher Perry with your contact information and presentation pitch. Please include "Shameless Commerce Session" in the subject line of your email.
 
Preconference Field Trip
The program planning team has put together a preconference field trip on Sunday, February 26 to United Association Local 290 Plumbers and Steamfitters training facility. During the tour, participants will have the opportunity to view and explore working demonstrations of water heaters, piping configurations, and plumbing fixtures. This tour is an optional, no cost add on to full registrants of the Hot Water Forum. More details will be posted as they develop but interested attendees should plan to be available from 11:00 am – 3:00 pm.
Please indicate your interest in attending when you register for the forum. As details develop, we will write again asking you to confirm your participation in the tour.
Registration
Regular registration now in effect through February 25.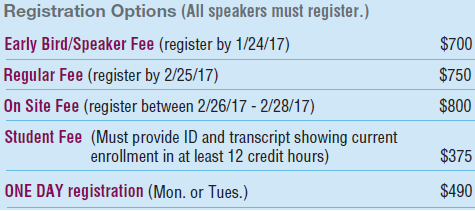 Register in one of two ways:
1. Register online here:
Student Registrations: To be confirmed at the student rate, please send a copy of your student ID and transcript showing enrollment in at least 12 credit hours per semester to jseas@aceee.org.
Funder/Ally Waivers: Contact jseas@aceee.org to check on the availability of registration waivers if you are a 2017 Hot Water Forum funder or ACEEE Ally member.
Cancellation and Refund Policy: Registration refund requests due to cancellation must be submitted no later than February 10, 2017. A $100 processing fee will be charged. Please email jseas@aceee.org if you would like to cancel. Cancellation refunds will not be processed after the February 10 deadline. Refunds will be paid by check or credit card chargebacks.
Accommodations
Accommodations at the group rate are no longer available. To make a reservation at the Hilton Portland, please visit their website or call 1-503-236-1611. Rooms subject to hotel availability and prevailing rates.