Co-Conveners          
American Council for an Energy Efficient Economy and the Consortium for Energy Efficiency
Overview | Program | MT101 | Registration | Accommodations | Past MT Symposia
Announcements
Market Transformation Symposium Overview
Explore cutting-edge ideas, strategies, and collaboration at the premier spring event dedicated to energy efficiency. Hear about effective energy-saving programs as well as market opportunities such as big data, connected devices, zero net energy, and distributed resources.
Also, network with efficiency aficionados from the United States and abroad who are drawn to the annual symposium, now in its 21st year. This three-day event, developed with guidance from an independent advisory committee, features leading thinkers, experts, and professionals who cover diverse and emerging topics within the scope of market transformation.
Find out which organizations participated in the 2016 National Symposium on Market Transformation here.
Likely participants include: Policymakers; EE program implementers; local, state, federal agency personnel; utility staff; researchers; efficiency advocates; energy professionals; consultants; contractors; manufacturers; students; behavioral scientists.
To learn more about Market Transformation Symposium sponsorship opportunities, please contact Jen King, jking@aceee.org.
 
Program
Keynote Speaker

Suzanne Shelton, President & CEO of Shelton Group
Suzanne Shelton is President & CEO of Shelton Group, the nation's leading marketing communications firm entirely focused in the energy and environment sectors.
Read more about Suzanne's experience here.
Tuesday Welcome Speaker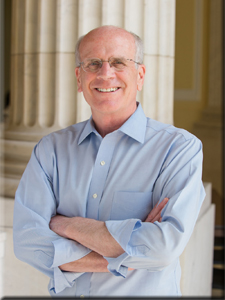 US Congressman Peter Welch, representing the state of Vermont
Read more about Congressman Welch here.
2017 Program Theme and Highlights 
Innovative Approaches from Emerging Technologies to Market Transformation
Emerging technologies and new product delivery mechanisms
Smart buildings and homes
Strategic energy management
Multiple benefits of energy efficiency
New financing and program structures
Energy data access and customer engagement
Distributed energy resources and demand side management
Federal, state and local policy perspectives on market transformation
Session Highlights
The Future of the ENERGY STAR® Program
A panel of NGO and industry representatives will discuss the status of ENERGY STAR® and provide insights into the various paths that have been proposed for the future of the program.
Moderator: Lowell Ungar, American Council for an Energy-Efficient Economy
Paul Campbell, Sears Holding Corporation
Scott Thigpen, Booz Allen Hamilton, formerly with US EPA
Lauren Urbanek, Natural Resources Defense Council  
Mark Wagner, Johnson Controls
  
Plenary Session: Policy Priorities at the Local, State, and Federal Levels   
Moderator: Steve Nadel, American Council for an Energy-Efficient Economy
Jay Fisette, Arlington County Board
Sue Gander, National Governors Association
Jennifer Schafer, Cascade Associates  
Plenary Session: Regional Roundup
Explore notable changes to program funding, impacts, approaches, and policy across various geographies of significance throughout the United States. 
Moderator: Ed Wisniewski,Consortium for Energy Efficiency
Marie Abdou, National Grid
Samantha Caputo, Northeast Energy Efficiency Partnerships
Lisa Davidson, San Diego Gas & Electric
Stacey Paradis, Midwest Energy Efficiency Alliance
Mike Stockard, Oncor
Susan Stratton, Northwest Energy Efficiency Alliance
MT101
Sunday, April 2, 1:00 - 5:00 pm
MT101 training will give newcomers to our industry a strong foundation for their work and a better understanding of how ratepayer funded efficiency programs can be designed to transform the market. Presenters will share market transformation case studies (both local and national), explain the importance of developing a logic model, and describe how market transformation programs are evaluated.
Attendees will walk away with a clear picture of how market transformation is defined, how efficiency programs can help diffuse innovation, and the elements that constitute a market transformation program. Participants will design a hypothetical market transformation program and gain experience in identifying market barriers and opportunities, the specific market problem(s) we want to solve, and key measureable outcomes.
MT101 is free to full conference registrants. To sign up, please choose the MT101 option when registering.
Registration
Regular registration fees now in effect through April 1.

Register in one of two ways:
1. Register online here:
Student Registrations: To be confirmed at the student rate, please send a copy of your student ID and transcript showing enrollment in at least 12 credit hours per semester to jseas@aceee.org.
Funder/Ally Waivers: Contact jseas@aceee.org to check on the availability of registration waivers if you are a 2017 Market Transformation Symposium funder or ACEEE Ally member.
Cancellation and Refund Policy: Registration refund requests due to cancellation must be submitted no later than March 17, 2017. A $100 processing fee will be charged. Please email jseas@aceee.org if you would like to cancel. Cancellation refunds will not be processed after the March 17 deadline. Refunds will be paid by check or credit card chargebacks.
Accommodations
All conference activities are located at the Renaissance Arlington Capital View hotel. Limited accommodations may still be available at a reduced rate to MT17 attendees at the Renaissance Arlington Capital View Hotel. Make your reservations online, or call reservations at 1-703-413-1300.
Government rate: Reservations at the government rate of $242.00 must be made through the hotel directly online or over the phone, 1-703-413-1300, by asking for the government rate. Government-issued ID may be required at check-in. Rooms at the government rate are limited and subject to hotel availability.