Overview | Program | Panels | Informal Sessions | SEM Meeting | Off-site Tours | Registration | Accommodations | Scholarship | Champion Awards | Past Industry Summer Studies
Announcements
Registration is open! Regular rate is now in effect through July 14.
Keynote speaker announced. Learn more below.
Industrial Summer Study Overview
Industrial energy efficiency has always been about people. The latest technologies often get the most attention, but it's the people who manage the plant, find the opportunities, develop the solutions, and make the decisions – large and small – that determine the efficiency of today's facilities. It's more challenging than ever to go it alone and that is why in 2017, we're focused on developing the community of people involved in industrial energy efficiency.
As in years past, we'll explore the latest thinking on managing plant energy use, national energy policy, and program administration. This year, we'll also include events that will help you take what you learn and turn it into action. We'll offer more networking sessions to introduce you to people who can help you accomplish mutual goals.
Find out which organizations participated in the 2015 Summer Study Industry here.
Likely Participants Include: Energy efficiency program administrators, evaluators, and contractors; public utility commission and consumer counselor staff members, corporate energy managers and government relations professionals; professionals in the utility sector with responsibilities for efficiency programs, resource planning, regulatory compliance and government relations; energy efficiency solution providers; state energy office officials; energy management firms; and energy efficiency advocacy organizations.
Sponsors of the conference get waived registrations. For more information on the benefits of sponsorship, click here or email industry@aceee.org.
Program
2017 Co-Chairs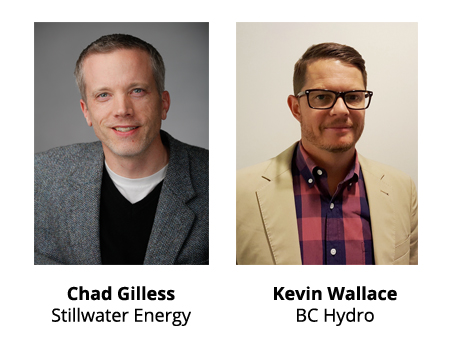 Keynote Speaker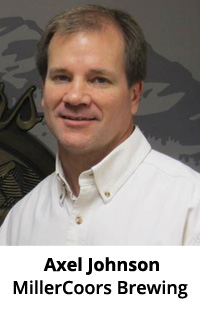 Axel Johnson has been a team member at the Coors Brewing Company, Molson Coors and MillerCoors Brewing over the past 32 years. Presently, he has responsibility for providing utilities for the brewing, packaging, shipping and malting operations. He also oversees a sanitary waste treatment plant, process waste treatment plant and a potable water system as well as environmental oversight for the brewery.  The heritage, history and traditions of brewing has made these experiences for him crucial to lead the Brewery through changing footprint reduction focus to meet customer expectations. He has spent the majority of his career in Golden, Colorado in the Coors Brewery where the miners enabled a young immigrant from Germany to come to the United States and build one of the world's premier brewing institutions.
Panels
Panel Leaders: Martin Lott, Cascade Energy and Peter Therkelsen, Lawrence Berkeley National Laboratory
Click here to see a list of accepted papers/authors in this panel.
Panel Leaders: Anna Chittum, American Council for an Energy-Efficient Economy and Jon Feldman, Independent Electricity System Operator
Click here to see a list of accepted papers/authors in this panel.
Panel Leaders: Jess Burgess, Consortium for Energy Efficiency and Nick Dalziel, CLEAResult
Click here to see a list of accepted papers/authors in this panel.
 
Information for Authors
To ensure that authors with accepted papers receive all correspondences from the paper management company "Omnipress," please be sure to add omnipress.com to any safe sender lists, or have your IT department whitelist email from omnipress.com.
Action Sessions
The Action Sessions will combine the best of the informal sessions (i.e. smart attendees getting together on what's important to them) along with facilitators who will structure the process so that each session leads toward a solution and/or clear next steps.
Action Session Leaders
Sergio Dias, Sergio Dias Consulting
Patsy Dugger, CB&I
Cindy Muller, MDA Systems
Robert Greenwald, Prism Engineering
Graziella Siciliano, US Department of Energy
Nick Leritz, NEEA
Informal Sessions
ACEEE has set aside some time on Wednesday, August 16 to hold Informal Sessions. These sessions are designed to allow the conference attendee an opportunity to discuss topics related to the conference theme that may have not been discussed during the formal presentations, or to continue discussions from the formal presentations.  Any attendee can sign-up for an Informal Session; however, space is limited to ten slots and are an hour in length.  Informal Sessions should not be used for marketing or advertising a company or product. Only one informal session time slot can be used per attendee.  Meeting space will be assigned on-site.  Audio/visual equipment is not permitted. Sign ups are first come, first serve until spaces are filled.
To sign up, send the following information to lpyle@aceee.org  and put "Informal Session sign-up" in the subject line:
Select time slot:    3:00 pm – 4:00 pm     –or-     4:00 pm – 5:00 pm
Provide: facilitator name, company, and email address
Include: title and brief, one paragraph description of the Informal Session.
Send the information from 1-3 above to: lpyle@aceee.org
---
North American SEM Summit
Tuesday, August 15, 2017
9:00 am – 3:00 pm | Denver Marriott City Center
Registration fee: $150
Earlier in the day leading up to the Industrial Summer Study, the Northwest SEM Collaborative will host a North American SEM Summit.  The Northwest has had SEM Collaborative workshops for several years, with great interest and progress; more recently, the Northeast has begun a similar initiative, and there is interest in other regions. This SEM Summit is the opportunity to come together and share perspectives across the US and Canada.  The program will consist of:
Sharing SEM updates, perspectives, and vision from the various regions including the Northwest, Northeast, Southwest, California, Canada, and elsewhere
A discussion on future North American-wide collaboration, including this group potentially meeting again on a regular basis as well as the possibility of working groups or calls to take action between the meetings
The SEM Summit is open to all; please add this to your conference registration if you would like to attend; there is limited space to attend. The meeting will include lunch.
---
DOE 50001 Ready Program Introduction and Overview
Tuesday August 15th, 2:00 – 4:00pm
Denver Marriott City Center
Come join us to learn about the U.S. Department of Energy's (DOE's) new 50001 Ready Program and preview the 50001 Ready Program resources. DOE's 50001 Ready program is a self-guided approach for facilities to establish an energy management system and self-attest to the structure of ISO 50001, a voluntary global standard for energy management systems in industrial, commercial, and institutional facilities.  The 50001 Ready program offers a no-cost way to receive recognition for establishing a business practice around energy. No matter how large or small your organization, implementing a structured energy management system can be a key step to: cutting operational costs, achieving continual operational improvement, improving risk management and staying competitive in the marketplace. This 2 hour session will demonstrate the program resources and engage in discussion with those wanting to learn more about this opportunity www.energy.gov/50001Ready.
Attendance is open to Summer Study registrants and there is no cost. Please RSVP to sandy.glatt@ee.doe.gov if you expect to attend.
---
Off-site Tours
In addition to the regular conference activities, we have lined up a number off-hours events to consider. No formal activities are planned for Wednesday evening, so check out the options below for exploring the city.  Then extend your stay on Friday and join us for some private tours. Read more about each tour below, their cost (if any), and how to register for them:
WEDNESDAY, AUGUST 16 (5:30 – 9:00 pm)
Craft Beer Bus Tour
Join ACEEE's crew of beer enthusiasts for a tour of three local breweries, all aboard Banjo Billy's Bus! The private trip will include pick-up and drop-off from the hotel, 3 brewery tours, and 3 pints for only $40! You can bring your own food on the bus, or some breweries might have food trucks available. Meet in the hotel lobby at 5:30 pm.
Sign up by July 31 when registering for SS17! Space is limited. Contact us for more information.
Taste of Denver Food Tour
Experience Denver's off-the-beaten path eateries with a private food tasting and walking tour of downtown. Our guide will meet you at 5:30 pm at Milk & Honey, which is a short walk or ride share from the hotel. Tickets are $69 and must be purchased in advance. Ticket price includes gratuity.
Sign up by July 31 when registering for SS17! Space is limited. Contact us for more information.
FRIDAY, AUGUST 18
National Renewable Energy Lab (NREL) Tour (1:00 - 4:00 pm)
Since 1977, NREL has driven advanced energy research. In honor of it's 40th anniversary, take a tour of DOE's laboratory in Golden, CO. Attendees will visit several buildings, including the Energy Systems Integration Facility (ESIF), where researchers are hard at work to resolve the challenges of integrating new energy technologies into today's environment.
Advance registration is required and a limited number of slots are available. Transportation will be provided. Meet in the lobby at 12:30pm (group will need to leave the lunch early). Please review NREL's security procedures and bring proper identification. NREL is a closed site and has security requirements. NREL staff will reach out to participants prior to the tour to go over security procedures/requirements. Additional paperwork may be required for foreign nationals.
Sign up by July 19 when registering for SS17! Space is limited and a waitlist is enabled. Contact us for more information.
Metro District Wastewater Tour (2:00 – 5:00 pm)
The Metro Wastewater Reclamation District is the wastewater treatment authority for much of metropolitan Denver and parts of northern Colorado. Attendees will learn about recently implemented energy efficiency projects and see a 6 MW biogas combined heat and power plant (CHP) in action. Treating 140 million gallons per day, Metro is the largest wastewater treatment plant between the Mississippi River and the West Coast.
Please sign up in advance. Meet in the hotel lobby at 2:00pm. We are seeking volunteer drivers, so please let us know if you have a vehicle and would be interested in taking along a few passengers.
Sign up by July 31 when registering to attend SS17! Space is limited. Contact Neil Kolwey for more information.
---
Registration

Regular registration rate now in effect through July 14.
Register online here:
Please find a PDF version of the registration form here. Return completed form to jseas@aceee.org.
Student Registrations: To be confirmed at the student rate, please send a copy of your student ID and transcript showing enrollment in at least 12 credit hours per semester to jseas@aceee.org.
Funder/Ally Waivers: Contact lpyle@aceee.org to check on the availability of registration waivers if you are a 2017 Summer Study funder or ACEEE Ally member.
Cancellation and Refund Policy: The cancellation deadline is July 31, 2017. A $150 processing fee will be charged. Any cancellations after this date will not be refunded. Use your confirmation code to modify your registration or cancel through the registration system. This code can be found in your confirmation email. Please email aceeeconf@aceee.org with any questions.
Accommodations
Accommodations are available at the Denver Marriott City Center to ACEEE conference attendees at a special rate of $209.00 for a standard room. Make your reservations online as soon as possible. There are some rooms available at the prevailing government rate.
The group rate reservation deadline is Tuesday, July 18, 2017.

---
2017 Linda Latham Scholarship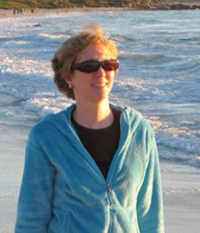 ACEEE will grant a number of Linda Latham Scholarships to attend the 2017 Summer Study on Energy Efficiency in Industry, from August 15-18, in Denver, Colorado. The scholarship was established in memory of Linda Latham who served as ACEEE's Chief Operating Officer until her untimely death in September 2011. Linda, who helped found the US government's ENERGY STAR® program, believed that students bring talent and creativity to the field of energy efficiency especially if we provide a venue to inspire and educate them.
Applicants must be an undergraduate or graduate student in an accredited college or university whose course work is related to energy/energy efficiency, climate change, environmental science, or a related field of study, and who is considering a career in energy/energy efficiency. "Latham Scholars" will be exposed to new ideas and opportunities as they interact with energy efficiency experts from around the world. In turn, Summer Study attendees will be able to meet these exceptional students—a reciprocal opportunity for all!
The deadline to submit an application has passed. An ACEEE committee will review applications and select the winners in April. Please contact scholarships@aceee.org if you have any questions.
2015 Summer Study Industry Linda Latham Scholars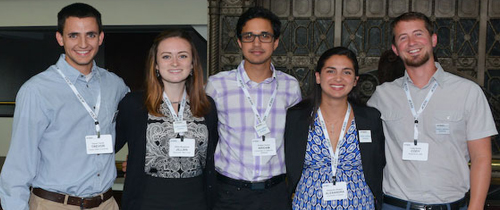 Trevor Terrill, Texas A&M University; Jillian Burgoyne, Syracuse University; Aridam Kumar, UC Berkeley;
Alexandra Brogan, University of Dayton; Cody Smith, University of Tulsa
---
2017 Industry Champion Awards
The Champion of Energy Efficiency in Industry awards will be presented at the 2017 ACEEE Summer Study on Energy Efficiency in Industry and will recognize leadership and accomplishment in the energy efficiency field. Winners will be selected based on demonstrated excellence in the following categories:
Research and Development (R&D): Excellence in research and development including baseline or background research, as well as R&D of products and practices.
Implementation and Deployment: Effective design and implementation of programs or projects, including achievement of significant impacts on energy use.
Energy Policy: Excellence in energy policy including writing, educating, promoting, and supporting energy efficiency in energy policy at the federal, state, or local level.
Industrial Leadership: Exceptional personal leadership demonstrated in the development, implementation, and growth of important energy efficiency initiatives.
Lifetime Achievement: Continuous leadership that produces sustained impacts over time.
The nomination period has closed. We thank you for submitting a nomination. If selected, you and your nominee will be notified in mid-July.
Nominations will be made by peers and the final awards will be chosen by the ACEEE Board of Directors' Awards Committee. We value your input and appreciate you taking the time to nominate the best leaders in our community.
2015 Summer Study Industry Champion Award Recipients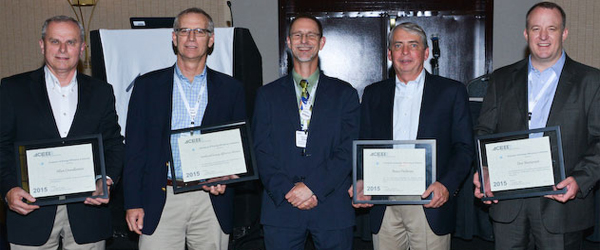 Allan Crandlemire, EfficiencyOne; Geoff Wickes, NEEA; Ethan Rogers, ACEEE;
Bruce Hedman, Institute for Industrial Productivity; and Don Sturtevant, J.R. Simplot Company
To learn more about the awards and previous winners in the industry sector, please visit http://aceee.org/aceee-awards. If you have questions, please contact champions@aceee.org.