For the first time, ACEEE will present three deep-dive, half-day workshops at the premiere, annual VERGE conference and expo. VERGE will bring together 2,000 leaders — including the world's largest companies as well as utilities, government agencies, and disruptive startups — to explore and elevate the partnerships that will accelerate the clean economy.
ACEEE will educate and engage participants with interactive, collaborative workshops on September 19, the first day of VERGE 17. Find registration information below. For information about sponsorship opportunities, please contact Liz Hale.
ACEEE Workshop Speakers and Moderators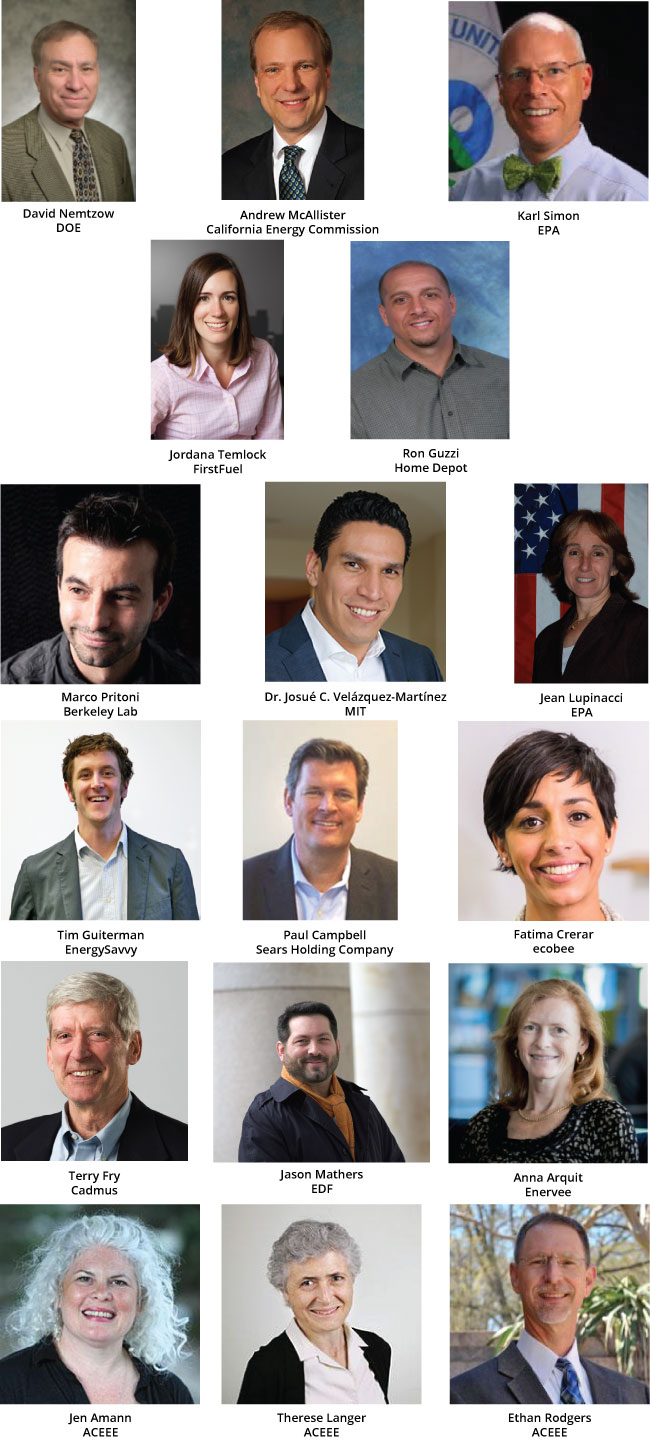 What's New in Smart Logistics? From California to Washington
Participants will learn how businesses are reducing emissions from goods movement despite increasing freight volumes and demand for quicker delivery. They will explore the latest tools that allow shippers to share networks, consolidate loads, and assign route/mode in real time; discover how to quantify and project the benefits of collaboration; and gain insight into innovative public programs at the state and federal level; and consider new and emerging opportunities. 
Speakers: Karl Simon, director of the Transportation and Climate Division, US Environmental Protection Agency; Jason Mathers, director of supply chain, Environmental Defense Fund; Ron Guzzi, senior manager of transportation carrier relations and sourcing, Home Depot; Josue C. Velazquez-Martinez, executive director of Masters of Supply Chain Management Blended Program, Massachusetts Institute of Technology
Moderator: Therese Langer, director of the Transportation Program, ACEEE (tlanger@aceee.org)
---
How Understanding People Can Save Energy and Engage Customers
Businesses, utilities, and building owners no longer have to guess which energy-efficient products, services, and offers will work best. They now have better data and new tools not only to understand consumer behavior and energy use but also to improve the customer experience. Case studies of successful partnerships will offer constructive lessons on leveraging real-time customer data to improve business offerings and customer relationships. 
Speakers: Jean Lupinacci, chief of ENERGY STAR Commercial and Industrial Branch, US Environmental Protection Agency; Andrew McAllister, commissioner of the California Energy Commission; Marco Pritoni, research scientist, Berkeley Lab; Anne Arquit Niederberger, vice president of market development, Enervee; David Nemtzow, director of the Building Technologies Office, US Department of Energy; Fatima Crerar, senior manager of social impact, ecobee; Paul Campbell, director of environmental sustainability, Sears Holding Corporation
Moderator: Jennifer Amann, director of the Buildings Program, ACEEE (jamann@aceee.org)
---
Yes, You Can! Streamlining Data Analytics to Scale Energy Savings
With panel presentations and World Café-style discussion, this workshop will help business leaders overcome barriers to adopting the latest energy-saving technologies. Participants will explore the data analytic techniques for mining information from connected devices and smart meters; learn how to target, track, and measure energy use; and identify pathways that make it much easier for them to implement energy efficiency and save money.
Speakers: Jordana Temlock, senior manager of regulatory affairs, FirstFuel; Terry Fry, senior vice president of energy services, Cadmus; Tim Guiterman, director of measurement and optimization solutions, EnergySavvy
Moderator: Ethan Rogers, director of the Industry Program, ACEEE (erogers@aceee.org)
Register for ACEEE Workshops at VERGE 17
ACEEE workshop attendees will receive a 20% discount when they register online (http://grn.bz/v17aceee) using ACEEE's code: V17ACEEE