Overview | Registration | Accommodations | Advisory Committee | Program Information
What is Rural?
Small towns and rural countryside make up three-fourths of the land area in the United States and are home to 14% of the total US population. Rural America, defined as areas with a population of less than 50,000,  is also a way of life with a proud and independent culture all its own. Just as rural and small-town America's lifestyle is unique to its geography, so too are its energy, economic, and societal challenges.
The 2018 Rural Energy Conference, is a one-day, multitrack conference that will precede the two-day meeting of the Southeast Energy Efficiency Alliance (SEEA). It will convene leaders from industry, utilities, cooperatives, nonprofits, academia, and government to discuss how energy efficiency technologies and programs can help rural America leverage its unique characteristics for economic growth and social equity.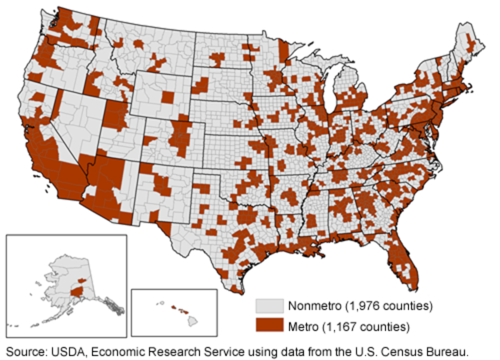 Our inaugural Rural Energy Conference will feature plenaries and panels on the three tracks below: Energy Efficiency Programs, Energy Burden & Equity, and Economic  Development. Although we will not be calling for abstracts, there will be opportunities to shape the conference agenda through webinars that we will host on each track.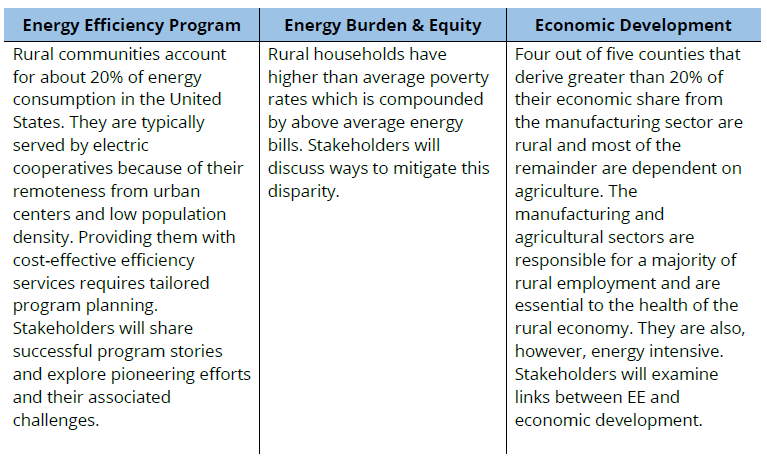 Advisory Committee





Program Information

KEYNOTE SPEAKER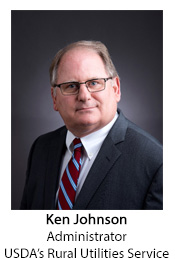 Prior to joining the U.S. Department of Agriculture's Rural Utilities Service (RUS), Mr. Johnson served as General Manager/CEO of Co-Mo Electric Cooperative and President for Co-Mo Connect in Tipton, MO. Under Johnson's leadership, Co-Mo was the first rural electric cooperative to deploy a fiber-to-the-home network to all its members without federal or state funding. Previously, Johnson was a director and past president for Central Electric Power Cooperative in Missouri and a director for the Association of Missouri Electric Cooperatives, where he served on the Executive and Legislative committees. Johnson was also General Manager for Twin Valleys PPD in Nebraska after beginning his career with the Nebraska Public Power District. He earned an undergraduate degree from Kearney State College, and is a graduate of the NRECA Robert I. Kabat Management Internship Program.  Ken grew up on a farm near Edgar, NE and has spent his life working and serving rural America.  He and his wife cherish spending time with their children and grandchildren.
To enhance your experience, we are offering you the opportunity to stay on in Atlanta for the 2018 SEEA Conference, October 23-24. The Southeast Energy Efficiency Alliance (SEEA) hosts an annual conference on energy efficiency; this year its theme is "Fusion" to reflect the coming together of multiple opportunities that share a common foundation in energy efficiency. This year, the SEEA Conference will explore storm resilience, health, alternative fuel transportation, DER, the role of technology, the built environment, and much more as we imagine the future of energy efficiency in the Southeast.
Registration
Registration is now open for the Rural Conference. The rates are as follows:
$325 - Early Bird (until 8/30)               $250 - Speaker/Moderator
$350 - Regular (8/31-9/27)                   $375 - Late  (9/28-onsite)
The SEEA Conference will also be held at the Georgia Tech Conference Center, and when you register for the Rural Conference below, you will be given the opportunity to register for the SEEA Conference at a $100 discount. Register for both conferences at the discounted price of $849.
Using the link in the registration section below, you will have the option to register for the Rural Conference and to add on the SEEA Conference as well.
Those in academia/government/nonprofits will receive a lower rate for SEEA's event by registering on the SEEA's Annual Conference website.

 Accommodations
To reserve your accommodations for the ACEEE Rural Energy Conference, October 22, use this link.   

A block of rooms have been reserved for the Rural Conference at the Georgia Tech Hotel and Conference Center. Individual attendees can make their reservations by using the button above linking to the online reservation site or call 800-706-2899.  Be sure to mention ACEEE to receive the $189 single/double occupancy rate.
For special requests or inquiries, please enter the information in the appropriate boxes during the online booking process or call the hotel directly at 800-706-2899 or 404-838-2100. Reservations by phone are accepted Monday through Friday from 9:00 am - 6:30 pm. (The Georgia Tech Hotel is a non-smoking property.)
To request rooms pre- or post- the ACEEE group dates, please contact the hotel directly at 800-706-2899 to check on availability. The reservation deadline is September 25, 2018.
Parking: Overnight parking is available at a rate of $15.00 per night.  For unlimited in and out access to the garage, the rate is $18.00 per night.