Overview | Program | Panels | Plenary Sessions | Registration | Accommodations |  Informal Sessions | SEM Collaborative Summit | Linda Latham Scholarship | Champions | Sponsorship Opportunities | Questions? | Past Buildings Summer Study
Buildings Summer Study Overview
The 2018 ACEEE Summer Study is the 20th biennial ACEEE conference on Energy Efficiency in Buildings. This preeminent meeting will attract a diverse group of professionals to discuss cutting-edge technologies, strategies, and programs for reducing energy use and addressing climate impacts. We want to scale innovation that works with our 2018 theme: "Making Efficiency Easy and Enticing."
Consider how technologies alone can boost energy efficiency. Advances in material sciences are increasing the efficiency of buildings systems and components. Information technology is giving stakeholders vastly more data and insight for making decisions. New sensors and controls are creating dynamic, grid-integrated buildings. Hundreds of buildings are now operating at or near net-zero energy.
The building industry needs to significantly increase the pace of adoption across all market sectors and regions. To overcome stubborn behavioral, economic, and market barriers, it will need innovation in technology development, program design and implementation, codes and standards, financing, workforce development, and community development. Come to the 2018 Summer Study with your ideas, experiences, and vision to make energy efficiency easy and enticing.
Likely Participants Include: Policymakers; utility staff; architects; builders; financial and insurance professionals involved with buildings; clean-tech investors; building products, equipment, and appliance manufacturers; building owners and operators; engineers; local, state, and federal agency personnel; energy researchers; NGOs; consultants; behavioral scientists; and energy efficiency professionals.
Program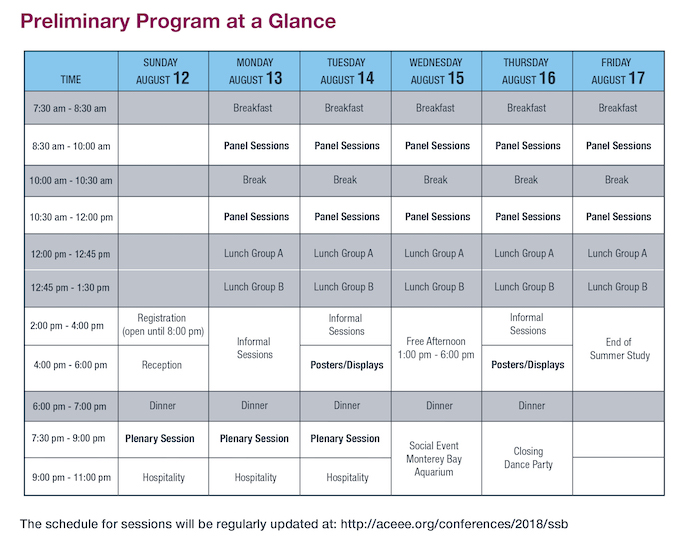 2018 Program Committee Co-Chairs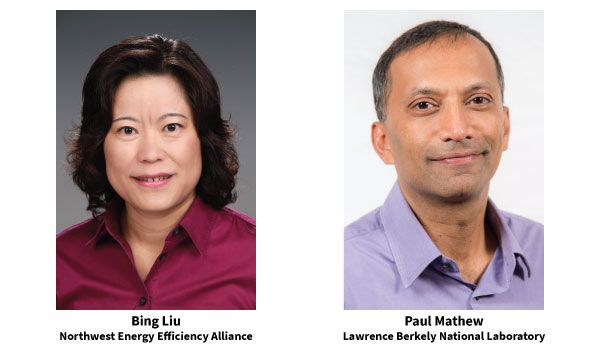 2018 Panels
Click on the Panel numbers below to view their session schedule for the week.
Click on the title of each panel for a full description. Find all of the descriptions here.
PANEL 1: Residential Buildings: Technologies, Design, Operations, and Building Industry Trends
Click here to view the list of accepted papers in this panel.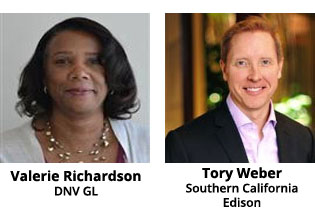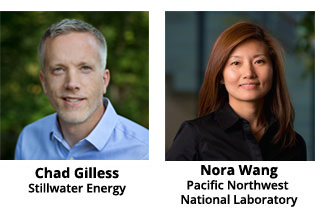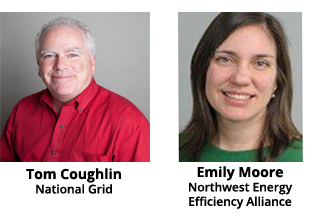 PANEL 5: Codes and Standards
Click here to view the list of accepted papers in this panel.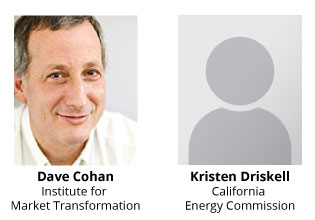 PANEL 6: Utilities and the Future
Click here to view the list of accepted papers in this panel.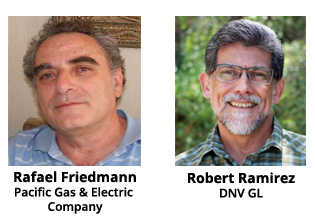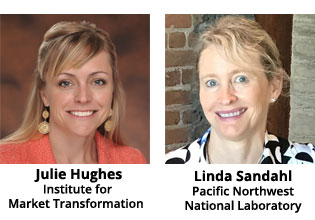 PANEL 8: Capturing Savings through Behavior: Science and Practice
Click here to view the list of accepted papers in this panel.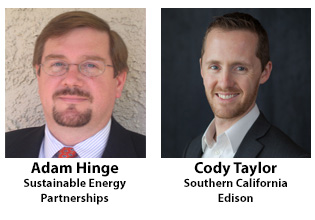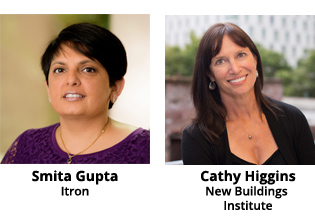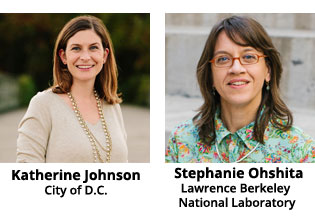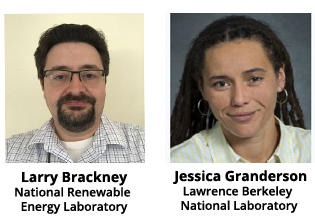 PANEL 13: Energy Efficiency and Equity: Addressing the Underserved
Click here to view the list of accepted papers in this panel.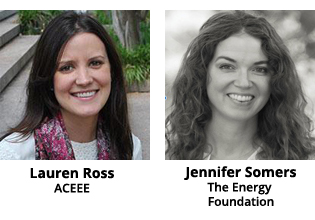 PANEL 14: Poster Display Presentations
Click here to view the list of accepted papers in this panel.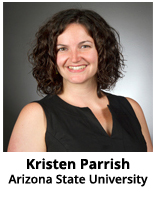 Plenary Sessions
Plenaries are scheduled on Sunday, Monday, and Tuesday nights from 7:30—9:00 p.m. in Merrill Hall
Sunday, August 12 
Communicating on Climate: Messages and Messengers that Matter
Karen Florini, Vice President for Programs
Climate Central
Karen Florini is Vice President for Programs at Climate Central, a non-profit climate science research and communications organization that researches and communicates climate science, effects and solutions to the public and decision­makers.  A non-advocacy organization, Climate Central does not take positions on specific policies or technologies; it is best known for its work with broadcast meteorologists and on sea-level rise.  Florini leads the integration of Climate Central's program efforts, overseeing the creation and distribution of the group's products to the public and thought leaders.
From April 2015 to January 2017, Florini served as Deputy Special Envoy for Climate Change at the U.S. Department of State. In that capacity, she helped lead the Global Climate Change Initiative, a whole-of-government mechanism for integrating climate change into foreign assistance. She also led the State Department's engagement with businesses, state and local governments, and civil society in the climate negotiations context. In addition, she headed the State Department's portfolio on short-lived climate pollutants.
Previously, Florini spent more than two decades at Environmental Defense Fund, where among other responsibilities she was Managing Director for International Climate and led the Environmental Health Program. Her combined 30-plus years of service on non-profit boards included 18 years as a Trustee of Oberlin College. She earned a bachelor's degree with majors in biology and environmental policy at Oberlin, and a J.D. at Harvard Law School, where she was Editor-in-Chief of the Harvard Environmental Law Review.
Monday, August 13
Making Efficiency Easy and Enticing —Does Technology Help or Hurt?
Emma Bassein, VP of Strategic Initiatives
Carbon Lighthouse
Emma Bassein is VP of Strategic Initiatives at Carbon Lighthouse. She leads the company's "skunkworks" group dedicated to discovering new ways for delivering energy savings to building owners. Working alongside the founding team for the past six years, she has worn many hats across engineering and business development to advance the company's mission of making it easy and profitable for building owners to eliminate carbon emissions caused by wasted energy.
Previously, Emma served as a project manager at the New York State Energy Research & Development Authority (NYSERDA), where she helped leverage the office's $87 million budget to advance innovative clean energy solutions in New York and served as the official liaison to Mayor Michael Bloomberg's office. Emma holds a Masters in Environmental Engineering from Princeton and a Bachelors in Earth Atmosphere and Planetary Science from MIT.
Fatima Crerar, Director of Social Impact and Sustainability
ecobee
Fatima Crerar is Director of Social Impact and Sustainability at ecobee. She has been working on campaigns that inspire social and environmental change for almost 15 years, by working across sectors and with people. Before joining ecobee, Fatima led the design and implementation of several major environmental programs bringing together government, NGOs, retail and industry. She sits on the Board of Environmental Defence and also volunteers with Aga Khan Foundation Canada to advance global poverty alleviation and sustainable development. At ecobee she leads a portfolio of social impact and sustainability initiatives, including "A Better Tomorrow", ecobee's corporate commitment to advancing a sustainable future – through science, community and individual action.
Colin Sng, Director, Customer Success
FirstFuel
Colin Sng brings highly relevant industry and project management experience to FirstFuel Software. As a Senior Engagement Manager, Colin ensures the successful deployment of FirstFuel projects for utility clients, and is currently overseeing deployments for two major utilities in California. Prior to FirstFuel, Colin was a Senior Manager in the Commercial Practice of PECI, where he managed deployments of large-scale commercial energy efficiency programs for utility clients. While at PECI, Colin was also responsible for managing key strategic partnerships with leading companies in the energy information systems space. Colin has an MS in Mechanical Engineering from Stanford University and a BS in Mechanical Engineering from the University of California, Berkeley.
Yeye Zhang, Head of West Region Energy Partnerships
Google
Yeye is Head of West Region Energy Partnerships at Google, where she works with utility partners to develop customer-focused programs that leverage Nest and Google products. Yeye previously led Nest's Energy Partnerships in the Midwest. Prior to joining Nest, Yeye began her energy career in the power generation sector, first developing utility-scale solar PV projects and later distributed generation solutions for commercial and industrial customers. Yeye holds a B.A. in International Relations, Global Security from Brown University.
Tuesday, August 14
Equity in Energy Efficiency
Colette Pichon Battle, Executive Director
Golf Coast Center for Law & Policy
Colette Pichon Battle is the founder and Executive Director of the Gulf Coast Center for Law & Policy, whose mission is to promote structural shifts to advance climate justice and ecological equity in communities of color on the frontline of climate change. Colette develops and directs programming focused on Equitable Disaster Recovery, Global Migration, Community Economic Development, Climate Justice and Energy Democracy. 
For more than a decade, Colette has worked with local communities, national funders and elected officials around equity in the post-Katrina/post-BP disaster Gulf Coast.  Colette was a lead coordinator for Gulf South Rising 2015 a regional initiative around climate justice and just transition in the South.  In addition to developing advocacy initiatives and a suite of community justice trainings on issues that intersect with race, systems of power and ecology, Colette leads the delivery and management of GCCLP's legal services and maintains a legal specialization in immigration law and disaster law.  
In 2018 Colette was awarded with an Honorary Doctorate from Kenyon College in honor of her work over the past two decades.  In 2016 Colette was named a White House Champion of Change for Climate Equity and received the Water Champion award from the Greater New Orleans Foundation. In 2015, she was selected as an Echoing Green Climate Fellow for founding and directing the Gulf Coast Center for Law & Policy (GCCLP).  In 2007 Colette received recognition from the American Bar Association and in 2008 she was awarded the U.S. Civilian Medal of Honor for the state of Louisiana- both awards were for her work around multi-racial, cross regional alliance building in the Katrina recovery.
Ms. Pichon Battle serves on the Board of Directors for the US Climate Action Network (USCAN), the Center for Constitutional Rights (CCR), Gulf Restoration Network (GRN), and Sunrise.  Colette serves on the governance council for the Southern Movement Assembly (SMA), is an advisory board member for Communities Responding to Extreme Weather (CREW) and is a member of the Green Leadership Trusts and Experts of Color Network (ECON) working to address racial wealth disparities.
Informal Sessions
The opportunity to sign up in advance to host an Informal Session during Summer Study has closed due to an overwhelming response. Informal Sessions allow individuals an open forum to meet and follow up on the ideas and issues raised during formal presentations given at Summer Study. They are also a venue to facilitate discussion of other issues of mutual interest to participants.
For those interested in hosting an Informal but did not have a chance to sign up in advance, there will be an opportunity to do so on site at the conference. Information on how to register for an informal will be available in Surf and Sand when you pick up your registration materials upon arrival. 
You must be a registered attendee of Summer Study to request and/or facilitate an informal session.
The sessions are meant to be an open forum for discussions. Advertising, product demonstrations, or marketing by an organization is strictly prohibited.
Since the sessions are meant to be "informal," no AV will be provided.
Requests will be assigned on a first-come, first-served basis. Although we will do our best to accommodate the requested time slot, no guarantees will be given as to date/time assignment or room size.
Due to space and time limitations, we will only accept one submission per Summer Study registrant.
The schedule of informal sessions will be posted on this web page and on site in the daily newsletter, The Grapevine.
Three afternoons during Summer Study are set aside for informal sessions. Click on the times below to see what sessions are currently scheduled for each time period.  Note: Again, those who did not meet the deadline for advance signups will have ample opportunity to sign up on site at Asilomar in the Surf & Sand building when picking up your registration materials.
Monday, August 13            2:00 - 4:00 pm or  4:00 - 6:00 pm
Tuesday, August 14            2:00 - 4:00 pm   
Thursday, August 16          2:00 - 4:00 pm
SEM Collaborative Summit - Commercial Buildings
On Wednesday afternoon, August 15, during the 2018 Summer Study on Energy Efficiency in Buildings, the SEM Collaborative will host its second SEM Summit targeting commercial buildings from 1:00 - 5:00 pm on the Asilomar grounds in Pacific Grove, California. The gathering builds on the first industrial summit's success that was held prior to the 2017 ACEEE Summer Study on Energy Efficiency in Industry.
The Summit is an opportunity to come together and share perspectives from across North America, including the regional Northwest and Northeast SEM Collaboratives, as well as from other programs across the United States and Canada. Click here for the agenda.
In addition to being a forum for SEM practitioners, this is an outstanding venue to orient others, including DSM department directors, program planners, program evaluators, and others. The SEM Summit is open to all and is free to Summer Study attendees. Anyone not attending Summer Study, but wishing to participate in this particular afternoon meeting, will be charged a $50 registration fee and must complete this registration form and submit it with payment to Lynn Pyle. Summer Study participants do not need to register.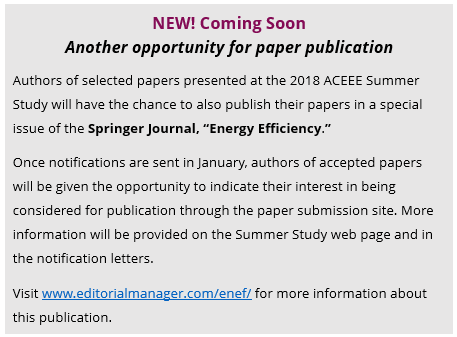 Registration
Registration Rates (Rates include the $12 per day/$72 per week Asilomar facility fee for each registrant. If you are bringing guests, the facility fee must be paid for them, as well, and you will be prompted through the online registration system.) 
Note: ACEEE does not offer the option of rotations or sharing of registrations. The minimal registration option available is a one-day rate.
Speaker/Moderator  - $1047
Full Conference Late (after 7/31) - $1347
Full Conference - Student - $682 (Limited to full-time students currently enrolled in a 12-credit hour semester. A copy of transcript and ID will be required.)
One-day rates - $692 (plus $312 for each additional day)
Groups (10 or more) - $985 (for groups of ten or more from the same organization)
Cancellation Policy: A $150 fee will be charged for all cancellations made before August 1, 2018. After that date, no refunds will be offered.
Meals: Meals are included in the Asilomar accommodation fees and not with your Summer Study registration. More information on how to purchase meal tickets for those staying offsite or attending on a daily basis is included in the accommodations section below.

Accommodations
ASILOMAR IS NOW ACCEPTING RESERVATIONS FOR DAILY AND PARTIAL WEEK REQUESTS. MAKE YOUR RESERVATIONS SOON!
To book accommodations on the Asilomar Conference Grounds, click the button below. Private rooms are no longer available. You will be asked to select whether you prefer double, triple or quad accommodations.  All rates include three meals per day beginning with dinner on Sunday, August 12.  
Meals are included with accommodations for those staying at Asilomar.  For those staying offsite or attending daily, there is an option to purchase meal tickets through Asilomar.  The meal tickets can only be purchased onsite, and the prices are as follows:
Adult             Child
Breakfast               $19.77          $14.56
Lunch                    $25.59           $17.10
Dinner                   $39.80           $25.47

Making your way!  The Asilomar website includes plenty of information on directions for those arriving by air or car, rental cars, and public transportation.  Monterey Airbus provides shuttle transportation from the nearby airports.
Champions of Energy Efficiency in Buildings: Nomination deadline passed!
The deadline for submitting nominations for the Champion of Energy Efficiency in Buildings has passed. The awards will be presented at the 2018 Summer Study on Energy Efficiency in Buildings recognizing leadership and accomplishment in the field. Winners will be selected based on demonstrated excellence and lasting impact in the following categories:
Research and Development: Excellence in R&D that includes baseline or background research as well as R&D of products and practices.
Implementation and Deployment: Effective design and implementation of programs or projects, including achievement of significant impacts on energy use.
Energy Policy: Excellence in energy policy including writing, educating, promoting, and supporting energy efficiency at the federal, state, or local level.
Buildings Leadership: Exceptional personal leadership in the development, implementation, and growth of important energy efficiency initiatives.
Lifetime Achievement: Continuous leadership that produces sustained impacts.
Nominations will be made by peers and the final awards will be chosen by the ACEEE Board of Directors' Awards Committee.
The 2018 Champion awards will be presented at the Summer Study in Buildings, the premier conference on energy efficiency. This biennial event draws leading academics; program administrators, evaluators, and contractors; public utility commission staff members; corporate energy managers; government relations specialists; utility sector professionals state energy officials; energy management firms; and advocacy organizations.
To learn more about the awards and read about previous winners in the buildings sector, please visit http://aceee.org/aceee-awards. If you have questions, see our FAQ or contact Champions@aceee.org .
---
Linda Latham Scholarship
ACEEE grants a number of Linda Latham Scholarships to attend the biennial Summer Study on Energy Efficiency in Buildings. The scholarship was established in memory of Linda Latham who served as ACEEE's Chief Operating Officer until her untimely death in September 2011. Linda, who helped found the US government's ENERGY STAR® program, believed that students bring talent and creativity to the field of energy efficiency especially if we provide a venue to inspire and educate them.
The "Latham Scholars" chosen for 2018 will have the opportunity to be exposed to new ideas and to interact with energy efficiency experts from around the world. In turn, Summer Study attendees will be able to meet these exceptional students—a reciprocal opportunity for all! Watch a video that shows the true value of ACEEE's Linda Latham Scholarships.
2017 Summer Study Industry Linda Latham Scholars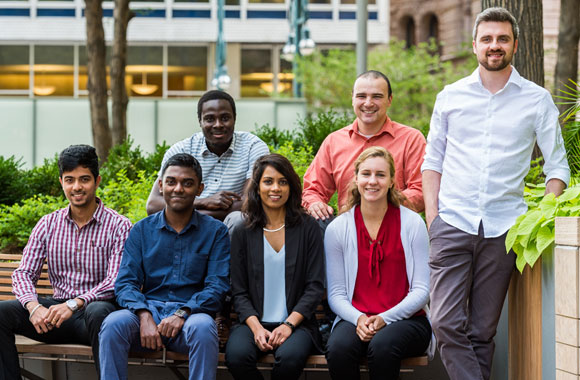 Top row: Adetokunbo Ajao, University of Michigan-Dearborn; Louis De Gruy, University of Dayton;
Bottom row: Aravindh Murali, University of Illinois at Chicago; Baalaganapathy Manohar, University of Florida; Fatema Adamji, University of Waterloo; Kelly Charles, University of Pittsburgh; Rafael Petri Zanardo, Federal University of Rio Grande do Sul - UFRGS
Help support the Linda Latham Scholarship! Donate Online
Sponsorship Opportunities
If you will like to become more involved and learn more about how your organization can support the Summer Study through our sponsorship opportunities, click here to download the sponsorship flyer.  Contact Charlie Herron if you have any questions regarding the options.
Questions?
For general information on the Summer Study, contact Conferences.
For information on registration, contact Lynn Pyle.
For information on the program content, contact Rebecca Lunetta.
---