Overview | Registration | Accommodations | Program
ACEEE will convene a one-day symposium to highlight international energy efficiency best practices, with a particular focus on opportunities for improvement in the United States. Our research has shown that energy efficiency can be a low-cost, powerful tool for countries to meet their energy and environmental goals and to sustainably increase shared prosperity.
At this event, ACEEE will release its biennial International Scorecard, which examines the energy efficiency policies and performance of the world's 25 largest energy-consuming countries. The scorecard evaluates countries based on 35 metrics and shows how all can substantially improve their energy efficiency. It has attracted considerable media attention, including Clean Technica and USA TODAY, and this workshop will broaden its reach.
The symposium will feature four panels that will explore: (1) scorecard findings, (2) lessons learned from high-performing countries, (3) opportunities for the United States, and (4) notable efforts and opportunities for global companies.
Likely participants: Domestic and international policymakers; embassy energy and environment staff; internationally-focused NGOs and foundations; media representatives; development bank professionals; international economists; energy efficiency professionals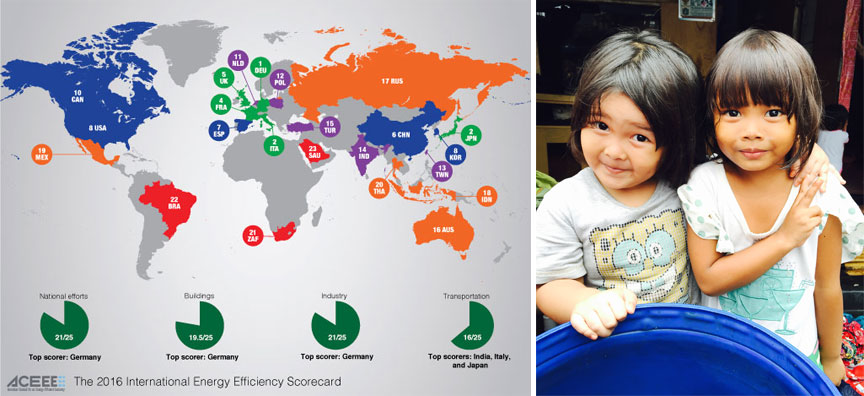 Registration
Register now at the rate of $85.

Accommodations
Accommodations are available at the Hamilton Hotel for $289/night for nights of  June 25 and 26. The cut-off deadline for the reduced rate is May 29, 2018. Each individual guest must make their own reservation by either calling 866-407-1764 or reserving online: American Council for Energy-Efficient Economy .
Guests making reservations must mention the group name ACEEE to receive the reduced rate. There is an "early departure" fee of $150 if guests depart prior to their reservation dates. We encourage you to make your reservations early to take advantage of discounted prices and availability.