September 2012
Blog Post | September 13, 2012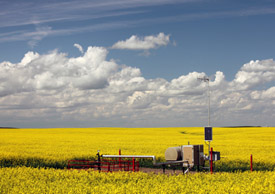 The recent boom in shale gas production and the subsequent decrease in the price of natural gas have left some wondering what the role for energy efficiency will be in the future. As a new ACEEE white paper explains, energy efficiency measures are still cost-effective in any foreseeable natural gas price environment.
Read More
Blog Post | September 6, 2012
The economic benefits of energy efficiency extend far beyond lowering energy bills for consumers. Efficiency also contributes to economic development and job creation. But who benefits most from these economic opportunities? At every step of the economic value chain produced by efficiency investments (see figure below), there are opportunities to target the economic and social benefits to those households, businesses, geographies, or sectors for whom they will make the biggest difference.
Read More