September 2013
Blog Post | September 25, 2013
[no-glossary]Heavy-duty vehicles consume 2.9 million barrels per day of petroleum fuels in the United States today. In 2011, the National Highway Traffic Safety Administration and the Environmental Protection Agency adopted standards to reduce the fuel consumption and greenhouse gas emissions of heavy-duty vehicles in model years 2014–2018.
Read More
Blog Post | September 20, 2013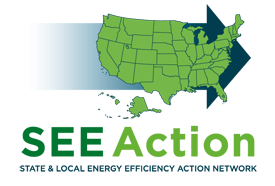 The State and Local Energy Efficiency Action Network (SEE Action) is a state- and local-led effort facilitated by the U.S. Department of Energy (DOE) and the U.S. Environmental Protection Agency that provides state and local decision makers with information resources and technical assistance to take energy efficiency to scale in their communities.
Read More