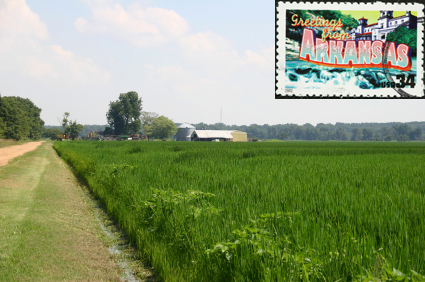 On Friday, December 10, 2010, Arkansas became the first state in the Southeast to adopt a comprehensive set of policies on utility energy efficiency programs, including an Energy Efficiency Resource Standard (EERS). Arkansas is the twenty-sixth state to adopt an EERS. (Click here to learn about all state EERS policies.)
The Arkansas Public Service Commission (APSC) issued 10 Orders designed to expand the energy efficiency efforts of Arkansas utilities. The Orders were issued after nearly two years of Commission inquiries in four separate dockets that involved public comments and hearings, sworn testimony, legal briefs, technical conferences, and public presentations by national leaders.
ACEEE has been working with key stakeholders in Arkansas since July 2009 after learning that the APSC was intent on moving its nascent "Quick Start" utility energy efficiency programs into a "comprehensive" phase, which—until Friday—was largely undefined. To assist the APSC in defining "comprehensive" and to guide the deliberations of the various dockets opened since 2006 regarding energy efficiency, the Arkansas Energy Office (AEO) commissioned ACEEE to conduct an energy efficiency potential study for the state for both electric and natural gas (later to include transportation). ACEEE made a number of policy recommendations in the study designed to facilitate investment in energy efficiency that would maximize the benefit to Arkansas consumers while minimizing the financial burden on the state's utilities.
The foundation of ACEEE's recommendations was the adoption of an EERS for both electric and natural gas utilities. While the goals outlined in Arkansas' EERS are more modest than what ACEEE recommended, they are laudable, developed to be both fair and achievable but also requiring utilities to be more aggressive in their efficiency investments than they have been historically. The APSC also issued a number of complementary orders that will bolster the efficacy of the EERS, also largely based on ACEEE's recommendations, such as the introduction of performance incentives; a lost revenue adjustment mechanism; and evaluation, measurement, and verification (EM&V) requirements. Additionally, the APSC has opened a docket to create a stakeholder collaborative to establish rules for a Self-Directed EE Option for large commercial and industrial customers.
The APSC's sweeping orders are a herculean achievement that proves complex issues can be resolved through rigorous research, gaining an understanding of stakeholder perspectives, and developing genuine collaboration. What is more, these orders signify a break from the generally accepted regional doctrine that energy efficiency is a bane of business and economic growth. In fact, it is quite the opposite. Energy efficiency encourages economic growth by creating a robust, sustainable energy market that offers new business opportunities, generates jobs, saves consumers money, and curbs the strain on our environment. For example, ACEEE's Arkansas study estimated that the implementation of our electric and natural gas recommendations will produce almost 6,000 new jobs in the state by 2020.
Congratulations to the staff at the APSC for their hard work and to all the stakeholders for their commitment and compromise.
And welcome, Arkansas, to a growing union of responsible, pragmatic states.
Link to summary of AR decision: http://www.apscservices.info/pdf/08/08-144-U_153_1.pdf