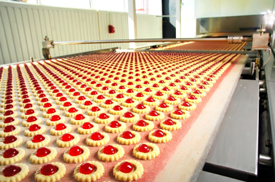 A few months ago we reported on a dramatic increase in the Department of Energy's (DOE) budget request for the Industrial Technology Program (ITP), as well as a more prominent position for White House Manufacturing Counselor Ron Bloom on the National Economic Council.  In the past few weeks, we have seen further indications of the Administration's sustained interest in the manufacturing sector. 
Advanced Manufacturing Partnership Created: On June 24th, President Obama announced a $500 million plan to spur innovation in manufacturing and create lasting jobs. The Advanced Manufacturing Partnership will address national security, R&D deployment, robotics, and energy efficiency in U.S. manufacturing. According to the plan, DOE will receive $120 million to develop new materials and processes that will help lower energy costs for industry. The program will fund 35 to 50 projects with the goal of developing new technologies and processes.  Depending on the stage of the research, awards can be up to $9 million, with early stage research eligible for awards up to $1 million. More information on the initiative can be found in the White House press release, and details on submitting applications, which are due August 25, 2011, can be found at DOE's Funding Opportunity Exchange (see DE-FOA-0000560, Innovative Manufacturing Initiative).
IAC Funding Increased: Also in June, DOE announced the re-solicitation for the Industrial Assessment Center (IAC) program. The IAC program is one of DOE's longest running (pre-dating the DOE itself) and most successful programs, aimed at training the next generation of energy engineers. The program establishes centers at accredited engineering universities across the country and provides small- to mid-sized manufacturers with free energy assessments while giving students hands-on experience working with energy systems and interacting with plant personnel. The centers are re-bid every five years on a competitive basis.  According to the Funding Opportunity Announcement, the program will receive over $30 million over the next five years.  At about $6 million per year, this is a significant increase in funding for the IACs, which have been severely underfunded for the past five years. While this 50% increase in funding is welcome and deserved for such a successful program, funding is still down from historical levels of about $8 million per year.  One way the DOE is trying to make up for this discrepancy is allowing a cost-share mechanism.  As in recent years, the base level for an award is $200,000 per year. But the new solicitation will offer up to $300,000 if the school can find partners to match any amount over the $200,000 level with a 33% cost share, potentially leveraging several million dollars in additional funds for the program. Applications for universities to host an IAC are due August 2, 2011; awards will be made by the end of September of this year.
New Industrial Leadership Appointed: On July 8, 2011, the National Institute for Standards and Technology (NIST) announced that Michael Molner has been appointed its first Chief Manufacturing Officer.  Molner has a background in both manufacturing operations and policy, having previously worked for Cummins Inc. as Director of Environmental Policy and Sustainable Development and before that for the White House Office of Science and Technology Policy. He will bring a strong manufacturing perspective to the agency. Additionally, we reported in March that the Industrial Technologies Program at DOE was getting a new Director, Dr. Leo Christodoulou. Since then he's been completing work at the Defense Advanced Research Projects Agency (DARPA), but we've now received word that his first full day as Director will be at the Industrial Assessment Center program's annual Directors Meeting on July 25th, which is held in conjunction with ACEEE's Industry Summer Study in Niagara Falls.
All this activity at different levels and agencies is a good sign for continued support for manufacturing. While these actions by the Administration are important, Congress needs to be active as well. Without proper and consistent levels of funding, the work described above will ultimately fail to achieve the potential possible through industrial energy efficiency. It is going to take a sustained effort to ensure that American manufacturing continues to add capacity and improve its competitiveness, including the jobs and economic benefits that come from a strong manufacturing base.