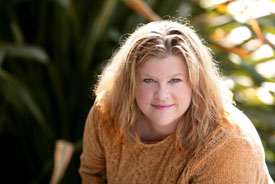 As I start my fourth week here at ACEEE, it seems like a good moment to introduce myself and at the same time offer some glimpses of where we hope to take the Behavior and Human Dimensions Program over the next year. My name is Susan Mazur-Stommen and I am coming from the West Coast, where my background is in cultural anthropology; I ran a small consulting firm, Indicia Consulting, specializing in ethnographic research for clients in both the public and private sectors. I am a "practicing" anthropologist with much of my recent research work being conducted for clients such as Lawrence Berkeley National Laboratory. Practicing anthropologists are a sub-branch of the wider field of applied anthropology, which seeks to use the insights of our field to solve real-world problems, often in areas like healthcare and international development. Practicing anthropologists are those of us who typically work more outside of the academy than in, and do research for corporations and governmental agencies in the areas of product and program design. While the popular image of anthropologists has us paddling up the Amazon in search of un-contacted tribes, anthropologists actually work for Intel, Microsoft, Southern California Edison, NOAA, and the Office of Management and Budget, just to name folks among my acquaintance!
In addition to my consulting work, I also worked as an adjunct professor in Southern California for over ten years at California Polytechnic University at Pomona, among others. At Cal Poly, I was affiliated with the College of Environmental Design and the Lyle Center for Regenerative Studies, which offers a Master's degree program in sustainability for students coming out of undergraduate degree programs in architecture, environmental studies, landscape architecture, and urban planning. While there, I had the opportunity to teach my all-time favorite course, ENV 489: Community Design and Social Change. This course introduced advanced undergraduates and graduate students to the theories and methodologies underpinning ethnographic research, and how it can be applied usefully to studying seemingly intractable conundrums in human behavior. It often provides a bit of a wallop upside the head to those who think one can "plan" or "legislate" humans into acting in a particular manner. I do believe that good planning and good legislation matter, but they need to be put into a context than also includes changing the messaging people are exposed to, as well as tweaking environmental cues that we respond to automatically and even somatically.
Over the past year, my associate in the program, Ben Foster, has done a hero's job keeping the behavior agenda moving forward. We will soon be seeing the most recent fruits of his labor with the release of The State of the Utility Bill, a discussion of design and legibility issues with respect to this most humble of communication mediums and how they might be changed to improve customer/utility relations and even affect the bottom line. Ben and program intern Elena Altschuler recently gave us a preview of their findings, and their engaging presentation was well received.
Further, he has been participating in a review of the CARS program, colloquially known as "Cash for Clunkers," regarding whether changes to similar programs might deliver greater impact in terms of customers choosing more fuel-efficient vehicles. We also are lucky to have Dr. Shui Bin working with us, and upcoming is a report from her looking at programs incentivizing energy efficiency among inhabitants of large buildings: commercial, governmental, and academic. We are looking at the ways in which the functions of the buildings plus the roles of inhabitants affect program implementation and results.
Looking ahead to fall, we will be working with selected utilities on their residential feedback programs, taking a look at data from points along the typical program life-cycle; assisting utilities with designing programs; and interpreting results from programs past, future, and ongoing. This research has been funded by the Overbrook Foundation, who also generously supported Ben's work on utility bills.
I am working with ACEEE Executive Director Steven Nadel on developing a raft of research project ideas, which, though unshaped and TBD at this point, may include research on domestic laundry practices, experimenting with environmental cues in commercial office buildings (if you know a likely partner in the D.C. area, have them contact me), and a potential ethnographic fieldtrip to the Deep South seeking results from the Administration's weatherization-based stimulus program, AKA "Cash for Caulkers." I am also working with John 'Skip' Laitner, our Director of Economic and Social Analysis, on strategy – specifically, identifying the top behavioral insights of recent years that we wish to focus our attention on in 2012.
This is an exciting time for the Behavior Program here at ACEEE, and as we look to the future I invite you to take part in our discussion. Feel free to e-mail me, or give me a call to share your thoughts. I look forward to working with all of our partners and friends in the wider energy efficiency community!