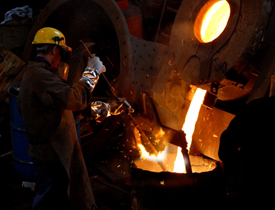 ACEEE is not shy about extolling the benefits of energy efficiency. Energy efficiency as a resource is cost effective, low risk, and offers immediate reductions in harmful emissions—which is why energy efficiency programs administered by utilities or other entities can be found all over the country. But not all energy customers pay for or use energy efficiency programs in the same way.
In order to fund energy efficiency programs, states typically allow some cost recovery mechanism (CRM), which can take many forms: a small fee that appears on a customer's bill, a rider added to existing rates, or an amount embedded in a utility's total expenditures and rolled right into customer rates. The money accumulated from the CRM is pooled to finance cost-effective energy efficiency programs across multiple sectors. Historically, some industrial and large commercial customers have encouraged states to give them the option to either "opt out" of paying the CRM fees or to "self-direct" the fees into internal energy efficiency investments. States have by and large allowed one of these options. As a result, some of the country's largest energy customers do not pay for energy efficiency the way an average customer would.
ACEEE has recently researched the details of these programs, and today that work culminates in the release of a new research report, Follow the Leaders: Improving Large Customer Self-Direct Programs. This report discusses how a few self-direct programs are leading the way in maximizing cost-effective energy efficiency in their target sectors. Unfortunately, very few self-direct programs can be viewed as exemplary. This report also identifies substantial instances in which self-direct programs are failing to adequately encourage energy efficiency.
While many self-direct programs are in need of improvement, they are undoubtedly superior to opt-out provisions. While opt-out programs do not even attempt to acquire any energy efficiency, self-direct programs do, and sometimes do it very well. However, one big problem facing self-direct programs is that they are somewhat misunderstood. Are they resource acquisition programs? Should they be? Are they best serving industrial customers? Should that be the goal? The answer appears to be different in each state. ACEEE's research found that out of the 41 states that have CRMs, 23 states have an opt-out or self-direct provision in place.
Self-direct programs should be able to answer the question: "Is this program yielding the same or better energy efficiency savings than would have been acquired with a traditional CRM-funded efficiency program?" ACEEE's survey found that the majority of self-direct programs—and all opt-out programs—cannot adequately answer this question. Meaningful data is often not collected, cost-effectiveness tests are often not used, and energy savings goals are often not in place.
The best examples of the self-direct program world are those that are well-structured, feature strong oversight and extensive measurement systems, and produce reliable energy efficiency savings. In some cases, a few well-structured self-direct programs go above and beyond the achievements of traditional CRM-funded programs because they offer a level of flexibility rarely found in traditional CRM-funded industrial energy efficiency programs.
In order to guarantee that we, as an energy efficiency community, are helping to maximize the energy efficiency potential of the largest industrial customers, we must ensure that we fully understand self-direct programs and identify and praise the successful cases. Well-administered programs, such as those administered by Xcel Energy, Puget Sound Energy, and Rocky Mountain Power, can all be models for improving other self-direct programs or creating successful new ones. If we can encourage self-direct programs to be as good as they can possibly be, they could become an important policy tool in a more energy-efficient economy.
Click here to read the report.
Rachel Young contributed to this post.