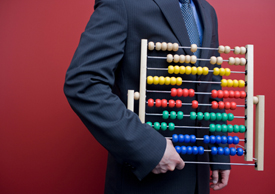 What energy efficiency policies make sense for your community? This question is not  always easy to answer. Energy efficiency can be a complex topic. It is made more difficult because there are few one-size-fits-all solutions for every  project, program, or policy. However, tools like ACEEE's new local energy efficiency policy calculator (LEEP-C) can make this complex question a little bit easier to answer.
LEEP-C is designed for local policymakers and stakeholders interested in advancing the adoption of energy efficiency in their communities. It is the latest tool in a suite of resources developed by ACEEE aimed at providing technical assistance to states and communities. The current public beta version of the tool is capable of analyzing the impacts of policy choices from two economic sectors—existing public buildings and existing residential buildings—and we plan to add additional sectors in the near future. Based on existing research on the costs and savings from specific policies and user inputs regarding local energy,  economic characteristics, and level of investment, LEEP-C is able to calculate estimated impacts of specific policy choices on energy savings, cost savings, pollution, jobs, and other outcomes over a time period set by the user. As an example, a community with a limited available budget and the need to achieve cost savings within five years can evaluate which policy approaches are most appropriate within these constraints. There are many other ways the tool can be used, including evaluating which policy options can most cost-effectively meet an energy savings goal, reduce pollution, or create jobs.
The new tool builds on ACEEE's significant existing policy analysis experience. Over the past few decades we have developed and refined methods for evaluating the numerous impacts of energy efficiency policies. These methods have been used in dozens of studies to provide a detailed look at a specific policy or to compare the options available and appropriate to a particular jurisdiction at the federal, state, and, in some cases, local level. Our State Clean Energy Resource Project is one great example of an analysis approach that has been helpful to policymakers and stakeholders in advancing energy efficiency in nearly a dozen states to date.
The sheer number of jurisdictions in the U.S. and the growing interest in energy efficiency at the state and local level make it impossible for ACEEE or other technical assistance providers to work directly with every community that wants to evaluate its options. But the release of the beta version of LEEP-C is one step toward allowing a government or interested stakeholders to use a self-guided method to get a basic understanding of some of the different policy options available, understand the costs and benefits, and discover which approaches to energy efficiency make the most sense for their community—all within a short time. While it is not a substitute for a detailed and customized analysis, it can quickly give a community a summary of why and how they should be thinking about improving their energy efficiency.
Download LEEP-C and discover which energy efficiency policies make the most sense for your community.