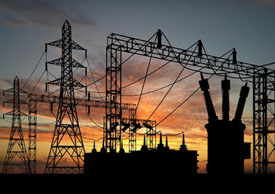 On November 30, the Energy Information Administration (EIA) released an Analysis of Impacts of a Clean Energy Standard. The study was requested by Senator Jeff Bingaman, Chairman of the Senate Energy and Natural Resources Committee. The analysis examined the impacts of a "clean energy standard" or CES—a requirement that electric utilities meet an increasing portion of their generation from "clean" energy resources including renewable, natural gas, and nuclear energy, as well as coal with carbon capture and storage. The primary analysis did not include energy efficiency, but one of the alternative cases that EIA examined illustrated the positive impacts of energy efficiency in reducing the costs of and the emissions from a CES.
Specifically, the analysis included a case in which electricity use would be reduced by 6.7% in 2035 as a result of stronger energy efficiency standards and building codes. EIA found that energy efficiency savings reduced the annual cost of the Basecase Clean Energy Standard (BCES) by $57 billion in 2035, the last year of the analysis. These savings include $44 billion in lower annual electricity expenditures and $13 billion in lower annual natural gas expenditures outside of the power sector. Electricity costs decline because electricity use is down and because electric rates are lower (by an average of 0.3 cents/kWh) than in the BCES case. The savings in electricity also mean that less natural gas is needed by the electric power sector, reducing natural gas demand and lowering the price of natural gas for all users by an average of 40 cents per thousand cubic feet. Relative to the BCES, the case with the energy efficiency standards and codes also reduced emissions of nitrogen oxides, mercury, and carbon dioxide.
The energy efficiency standards and codes case that EIA examined included only modest efficiency savings— i.e., the 6.7% saved in 2035 works out to an average reduction of 0.3% per year.  ACEEE's recent State Energy Efficiency Scorecard found that five states (Vermont, Nevada, Hawaii, Rhode Island, and Minnesota) are already saving more than 1% per year, not including standards and codes, with the highest saving at 1.6% per year. Many other states are now ramping up to these levels of savings.  Allowing energy efficiency to fully participate in a CES would potentially increase the efficiency savings by a factor of 3-5 compared to the case EIA examined. So if 6.7% energy efficiency savings saves $57 billion, then 20% efficiency savings will likely save considerably more—reducing the cost of electricity services with a CES to less than the cost of electricity services if no CES were enacted.  Of course this is a very rough approximation; we recommend that EIA be tasked with conducting a specific analysis on this scenario.
Energy efficiency and natural gas are now competing in the market as the low-cost resources for meeting electricity needs. It makes no sense to "put a finger on the scale" and allow only natural gas to participate in a CES, and not energy efficiency.  Therefore, we recommend that energy efficiency be added to the CES, potentially increasing the targets if the resulting mix does not adequately promote renewable energy and other advanced energy sources. Energy efficiency produces no emissions and therefore is "cleaner" than many of the resources now included in CES proposals. 
Alternatively, if the intent of the CES is not to reduce emissions but is instead designed to encourage use of advanced, low-carbon resources that have difficultly competing with efficiency and natural gas, then the standard could be retitled an Advanced Energy Standard, and only more expensive energy sources that need some help (e.g., renewables, nuclear, and coal with carbon capture and storage) would be included.  In such a case, the targets might need to be lower than those EIA analyzed.
Bottom line: Energy efficiency is our cheapest and cleanest energy resource. We should use it to save money so that we can better afford  to use advanced energy resources to meet the balance of our future energy demand.