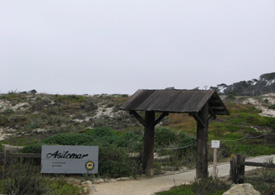 As the Panel Leaders for the 2012 ACEEE Summer Study on Energy Efficiency in Buildings gather this week to select abstracts for eventual conference presentation, they will choose from more than 1,299 abstracts, a record number. This year's submissions increased 32 percent over 2010. The 2012 Summer Study will be one conference you don't want to miss!
Only approximately 350 of the 1,280 submitted abstracts will be selected for presentation on topics including:
the design, operations, and performance of buildings
program design, implementation, and evaluation
utilities
market transformation
human behavior and social dynamics
climate change and energy efficiency policy
training and education
sustainable and net zero energy economies
information technologies
visions for the future
and a broad array of display presentations
Historically, the number of abstracts submitted has directly correlated with the participant registration numbers. Abstracts submitted to the 2010 Summer Study totaled just shy of 1,000 and the conference sold out two months in advance. Since space is limited at the Asilomar Conference Center, we expect another early sell-out. We encourage you to plan now for the 2012 Summer Study and be ready to register early. Registration will open in early February.
If you have never attended a "Buildings" Summer Study, 2012 will be the year to be there to share your ideas and engage in dialog with energy efficiency professionals from around the world on reducing energy use worldwide!
Find out more about past Summer Study conferences, and keep up-to-date on the latest plans for 2012 by visiting ACEEE's Summer Study Web page regularly.