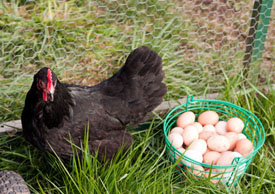 On Wednesday the Senate Agriculture Committee kicked off its series of hearings on the 2012 Farm Bill with a hearing on "Energy and Economic Growth for Rural America." The Energy Title of the Farm Bill includes the Rural Energy for America (REAP) program, which is an important driver of energy efficiency in the United States. ACEEE has a long history with this program, supporting the inclusion of the predecessor energy efficiency provision Sec. 9006 in the 2002 Farm Bill, and analyzing this provision's impacts, which supported the inclusion of REAP in the 2008 Farm Bill.  Many types of agriculture are surprisingly energy-intensive, and farming is generally a low-profit-margin business.  REAP helps farmers by allowing them to keep more of their hard-earned income in their pockets, while reducing their energy consumption. Since cost-cutting has been one of the primary goals of this Congress, it should be important to emphasize programs that get the biggest bang for the buck by promoting energy efficiency, the least-cost new energy resource.
We were pleased to see support for REAP in the Committee hearing. As Chairwoman Stabenow said in her opening statement, "the most popular program [in the Energy Title] is the Rural Energy for America program," which "created or saved more than 14,000 rural jobs." The President's budget for 2013, released earlier this week, also notes the importance of REAP. REAP is one of the programs highlighted in the U.S. Department of Agriculture budget summary as being part of the plan to "spur the creation of high-value jobs, make America more energy independent, and drive global competitiveness in the sector." The President asks for $4.6 million in discretionary funds for the program, to support $19 million in private lending.
The Senate Agriculture Committee's goal is to see a Farm Bill passed by late spring. As the proceedings continue, ACEEE will continue to offer insights and analysis on the energy efficiency implications of the legislation.