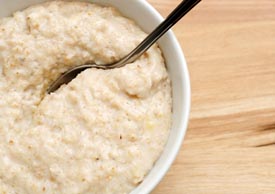 This post is the third of three on sustaining local energy efficiency efforts. The first post described trends in local implementation of energy efficiency. The second was about the challenges and successes of local energy planning around the United States.
The last three years have been a productive period of trial and error for communities and initiatives around the country. During that time, federal funds from the American Recovery and Reinvestment Act (ARRA) were distributed to thousands of local governments to be used for energy efficiency. Most local governments were new to implementing energy efficiency for their citizens or local businesses, or in their  own operations. Projects have varied widely from public building energy benchmarking and equipment replacement to community-wide programs incorporating engagement, workforce development, and financing. Communities have determined which energy efficiency strategies best meet their needs and they are already seeing the benefits through lower energy bills and economic development. Depending on community priorities and resources, like the three bears' porridge in the Goldilocks fairy tale, some strategies may be "too hot" or "too cold." But most communities have now settled on what, for them, is "just right."
Regardless of their chosen strategies, communities have now had a taste of the energy efficiency porridge and want more. But things aren't looking great for turning these visions into reality now that federal funding is largely drying up and local governments across the country are facing extremely tight budgets. Even among deeply committed and comparatively well-resourced communities, finding the means to continue funding energy efficiency activities is a challenge.
But during this gloomy national outlook there are many bright spots around the country. Communities such as Ann Arbor, Michigan, Arlington County, Virginia, Chula Vista, California, and Saint Louis County, Missouri have developed sustainable funding mechanisms to allow them to continue energy efficiency activities in the face of dwindling grant funds. As these communities have shown, there are many energy efficiency funding options available to local governments. ACEEE's new report, Keeping It in the Community: Sustainable Funding for Local Energy Efficiency Initiatives, discusses various sustainable funding opportunities and includes case studies of these communities and others.
After reaping the benefits of the growing momentum on energy efficiency over the past few years, local governments can't afford to abandon their efforts now. Alternative funding strategies are feasible and there are options appropriate for all kinds of local governments and community priorities. With dedication from local stakeholders and decision-makers toward continuing efficiency efforts, the energy narrative of the next few years will include efficiency becoming a permanent part of how communities around the country do business to improve their economy and environment. Luckily, communities are already taking these important steps forward on the journey from "Goldilocks" to "gold" (sustainable funding and reduced energy costs) and "glory" (economic development and the bragging rights of leadership).