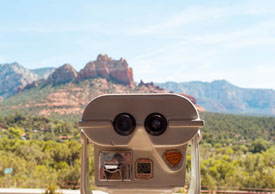 A new frontier for energy efficiency has been evolving quietly in the Southwestern United States as the region's electric utilities have increasingly invested in energy efficiency as a least-cost, low-risk energy resource. In ACEEE's 2012 State Energy Efficiency Scorecard, which was released last week, five of the six Southwestern states rank in the top half of states for Utility Programs and Policies. In the overall rankings, Arizona (12th) leads the Southwest pack and was one of the most improved states and Colorado (14th) follows closely behind. But while the Southwest states have already made great strides in energy efficiency, much more potential remains for cost-effective energy efficiency.
Today the Southwest Energy Efficiency Project (SWEEP) released a report, The $20 Billion Bonanza: Best Practice Electric Utility Energy Efficiency Programs and their Benefits for the Southwest, acknowledging the efforts of the region's utilities over the past decade and heralding the potential for growing success over the next decade (check out SWEEP's site for more materials like facts sheets). ACEEE was a contributing author on the report and worked with SWEEP to analyze a comprehensive set of eighteen best practice electric utility energy efficiency programs for each of the Southwest states' residential, commercial, and industrial sectors. The programs include low-income weatherization, incentives for efficient consumer products, custom retrofits for large businesses, and combined heat and power, to name a few. The report also outlines critical design elements that will allow these programs to reach more customers and savings, such as innovative and effective marketing techniques, financial incentives, and behavioral approaches.
List of Best Practice Electric Utility Energy Efficiency Programs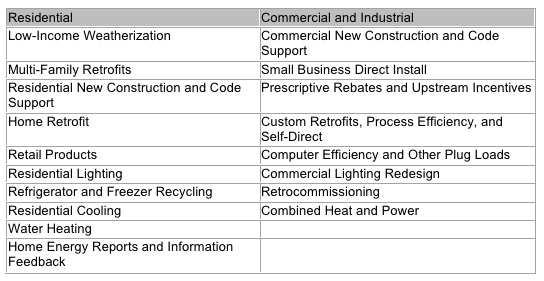 If all utilities in the region adopt a full suite of best practice energy efficiency programs, households and businesses could save a staggering $20 billion by 2020. Utilities will benefit as well through costs reductions for capital, operation and maintenance, fuel purchases, and emission controls, while also decreasing their need for water withdrawal and consumption (an ancillary benefit of considerable importance in this arid region).
In particular, the benefits of this suite of programs include:
50 billion kilowatt-hours of energy saved per year by 2020, equivalent to the annual electricity use of 4.6 million typical households
32 large power plants in the region avoided or closed
Decreased emissions of air pollutants, leading to improved public health
Water consumption reductions of 18.5 billion gallons per year by 2020
Support for 28,000 new jobs, with an additional local economic boost
The new report also reviews the policies affecting utility energy efficiency programs in each state and recommends ways to facilitate greater energy efficiency. It notes that the growth of utility programs in the Southwest has been heavily influenced by policies enacted either through the state legislatures or by the state utility commissions during the past decade, and that the number of enabling policies has grown noticeably over the last five years. However, the region-wide adoption of these policies is not yet complete and commitment to their integrity varies widely from state to state. Realizing the maximum cost-effective potential of the best practice programs will only be achieved if utilities and regulators make genuine, concerted efforts to establish and nurture a regulatory foundation upon which these programs can flourish.
So turn your eyes to the new energy efficiency frontier in the Southwest: there is gold in those hills, and the rush has just begun.
Maggie Molina contributed to this post.