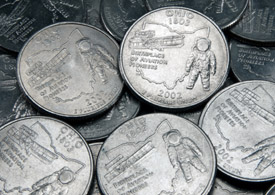 Congratulations are in order to energy efficiency supporters in Ohio who were able to thwart an attempt by FirstEnergy to ram through an amendment to gut Ohio's energy efficiency resource standard (EERS) during the current lame duck legislative session.
Ohio passed a strong EERS in 2008 and has been making steady progress implementing the policy, exceeding the annual energy savings targets each year. ACEEE assisted The Ohio Manufacturers Association in preparing a fact sheet that documented the record of success of the utility energy efficiency programs and the benefits already being realized by consumers in Ohio.
FirstEnergy portrayed its push as a move to "freeze the energy efficiency standard at current levels" because of low natural gas prices, which many have interpreted as continuing programs at the current annual savings level. However, the way the legislative proposal was worded (setting a new cumulative savings requirement at a level that was already surpassed in 2012) would have eliminated any requirement for any future energy efficiency savings—effectively ending the Ohio EERS after 2012. This is the most drastic attack on an existing state EERS that we know of to date.
ACEEE has been pleased to provide data and analysis to the energy efficiency advocates in Ohio who have done a terrific job mobilizing support from many sources, including energy efficiency material suppliers, contractors, utility customer groups, local governments, and other interested parties. Extensive educational efforts with the media and policymakers succeeded in significantly raising the visibility and stakeholder concern about a legislative move that was intended to quietly slip through in a lame duck session.
Energy efficiency supporters in Ohio will need to remain active, however. Part of the reason this attack was thwarted thus far has been procedural—lawmakers weren't comfortable hastily passing such significant legislation in a lame duck session. FirstEnergy has vowed to continue to pursue their efforts in the regular session in 2013. We will keep you posted as this drama unfolds.
R. Neal Elliott, Associate Director for Research contributed to this blog.