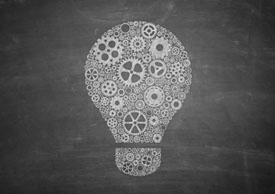 In addition to his work at RASEI, Paul Komar is a lecturer in the environmental studies program at the University of Colorado Boulder.
As the energy efficiency field grows, the demand for talented and well-trained energy efficiency professionals keeps climbing. Where will these folks come from? Will they have the right skills and knowledge? Will they continue and accelerate the progress we've made in increasing energy efficiency?
To inspire the next generation of energy efficiency professionals, expose them to the many and varied aspects of energy efficiency, and provide them with the skills and knowledge they need to succeed, the Renewable and Sustainable Energy Institute (RASEI) at the University of Colorado-Boulder is offering a Summer School on Energy Efficiency. This Summer School will provide an interdisciplinary exposure to efficiency. We'll cover scientific and technical principles, policy and programmatic aspects, and business perspectives. University faculty, as well as leading practitioners, will provide students with in-depth training in both the theory and practice of energy efficiency.  
If you know of any bright and ambitious college students—upper-level undergraduates or graduate students—that might be interested, let them know about our summer school. Our intent is that this Summer School is just a first step in establishing energy efficiency as a popular and recognized academic discipline.