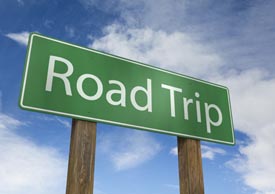 As many regular readers of our reports and blog posts know, for the past decade ACEEE has increasingly been working on energy efficiency policy at the state level, working with local allies to encourage the development and implementation of best-practice energy efficiency policies.  Our focus on states was brought home to us when we realized that our nation-trotting staff were testifying or conducting field work in four different states early this week.
Yesterday, Associate Director Neal Elliott was in Columbus, Ohio testifying before the Ohio Senate Public Utilities Committee, presenting the results of a new analysis of the impacts of the state's EERS over the past five years and the huge benefits to both participants and non-participants of continuing the state's commitments to energy efficiency. We hope that this new analysis commissioned by the Ohio Manufacturers' Association will help solidify the legislature's commitment to energy efficiency policies that have received the support of the current (and the previous) governor and many of the state's utilities.
Also yesterday, I was in Trenton, New Jersey testifying at a New Jersey Board of Public Utility (BPU) hearing on future energy efficiency savings targets and budgets.  I testified that while New Jersey used to be a leader in energy efficiency (ranked #8 in the 2007 ACEEE State Energy Efficiency Scorecard), it has been steadily slipping to the middle of the pack (#16 in the 2012 Scorecard).  I recommended that the BPU ramp up its energy savings goals and spending over the next several years in order to again join the leaders in reducing energy costs for New Jersey consumers and businesses and creating energy efficiency jobs in the state.
Meanwhile, on Monday, ACEEE Senior Fellow Marty Kushler was speaking at a forum in Traverse City, Michigan as part of Governor Snyder's 'Michigan Energy Policy Review' process.  Governor Snyder plans to make comprehensive recommendations regarding Michigan's energy future in December, 2013. Marty talked about natural gas energy efficiency, complementing an earlier forum talk  he gave on electric efficiency.
Finally, staff members Max Neubauer and Maggie Molina traveled to Jackson, Mississippi this week for a second round of stakeholder meetings as part of an ongoing ACEEE energy efficiency program analysis for Mississippi, in partnership with the Southeast Energy Efficiency Alliance (SEEA) and the Mississippi Development Authority (MDA). The primary goals of this stakeholder process are to build new relationships, understand the roles that the various stakeholders can play in developing energy efficiency in Mississippi, and identify opportunities to build effective, actionable steps toward greater efficiency through programs and policies.  The stakeholder meetings will help inform the scope of the energy efficiency program analysis, which will be completed this summer.
While this was a big week for ACEEE state activity, we are also doing substantial work on national and local policy.  For example, at the national level this week we are working with one coalition to develop an amendment to the Shaheen-Portman energy efficiency bill to promote benchmarking of commercial buildings and disclosure of energy use consumption information. We are also working with a Senate office and businesses to develop legislation to reform equipment depreciation schedules in the tax code so these schedules no longer discourage replacement of inefficient equipment.  And at the local level last week we finished the draft of a study on the City of New Orleans and we are continuing work on our first City Energy Efficiency Scorecard.