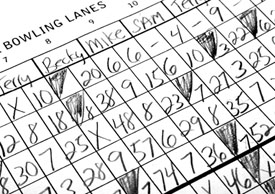 Improving energy efficiency can foster innovation and cut harmful waste, allowing economies around the world to thrive. In order to help nations looking to strengthen their economies through energy efficiency, the ACEEE today released the International Scorecard Self-Scoring Tool. This tool is a new resource that allows nations to analyze the current status of their own energy efficiency and compare themselves to the world's largest economies.
The 2012 ACEEE International Energy Efficiency Scorecard, on which the tool is based, evaluated and ranked the energy efficiency of 12 major world economies: Russia, China, Japan, Australia, France, the United Kingdom, Germany, Italy, the European Union, the United States, Canada, and Brazil. Each economy was evaluated across 27 metrics in four sectors: National Efforts, Industry, Buildings, and Transportation. This new Microsoft Excel-based tool allows policymakers from around the world to apply the same rigorous evaluation and find out just where their country stacks up relative to the world's economic superpowers. Additionally, the tool provides links to other complementary resources, as well as information on best practices for improving energy efficiency.
According to a discussion paper published by ACEEE's European counterpart, ECEEE, energy efficiency is in many cases the best available resource for increasing national economic competitiveness. The report states many nations disproportionately focus on lowering energy costs to improve their economies when they should instead be focusing more on increasing efficiency. Efficiency lowers the energy necessary to produce the same output, thus lowering costs. Furthermore, decreasing energy use helps to secure a nation's energy supply, reducing dependency on foreign sources.
The International Self-Scoring Tool is a resource that provides a holistic analysis of energy efficiency and is applicable to any nation, state, or province's individual variables. It is now possible to present a high-level snapshot of economy-wide energy efficiency to policymakers anywhere. Using the analysis offered in this tool, proactive nations can increase their competitiveness on a global scale.