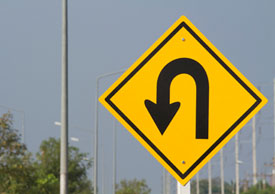 What had looked like a dead end for energy efficiency in Louisiana now looks like an opportunity for the state to be back on track. Yesterday the Louisiana Public Service Commission reversed its February decision to abandon energy efficiency programs and reinstated its December plan for utility efficiency plans. The change came at the end of a contentious day-long hearing that saw spirited exchanges among the commissioners and a large contingent of energy efficiency supporters in attendance. At one point Commissioner Foster Campbell requested that the ACEEE state scorecard map be put up. He noted that the Southeast is lagging the rest of the country on energy efficiency and expressed the hope that Louisiana could become a leader in the region.
The key swing vote was the newest commissioner Scott Angelle, who affirmed his support for energy efficiency now that he has had a chance to research the topic. Commissioner Angelle did express some concerns with the December Commission plan and asked that its implementation be suspended until the commissioner and the staff have had a chance to review the rule and explore how it could be made better.
Commissioner Angelle expressed the hope that a plan could be developed that would be fair to all customers and would make sure that all customers contribute their share to making Louisiana a more efficient and prosperous state. ACEEE stands ready to help the commission and stakeholders achieve this goal. Wednesday's vote demonstrates accountability, vision, and leadership — for Louisiana and the Southeast as a whole. It also signals an important move forward for a state with some of the highest customer energy bills in the country.
With yesterday's vote, Louisiana joins Arkansas and Mississippi in taking up the baton on energy efficiency, chasing Oklahoma, who was most improved in last year's ACEEE state scorecard. None of this would be possible without the local energy efficiency advocates like the Alliance for Affordable Energy and Southeast Energy Efficiency Alliance (SEEA), who have worked hard in all these states to make sure the right policies are in place. The stage is now set for the Southeast to increase the benefits that cutting down on energy waste will bring, including more local jobs and more money in the pockets of its citizens.