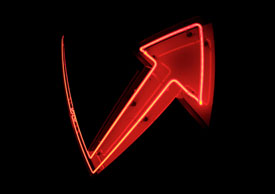 On May 13–15, ACEEE hosted the 7th Annual Energy Efficiency Finance Forum in Chicago, Illinois. Once again, we had record-breaking attendance—nearly 300 participants—and representation from a wide array of industries, including financial services; utilities; and federal, state, and local government.
During the Wednesday plenary session, Bruce Schlein from Citi once again shared their matrix portraying the various potential markets and mechanisms for energy efficiency finance. We can see by referencing last year's that there has been growth in the types of products that are capable of serving various markets. However, even though we have several creative existing and potential tools in the toolkit, Ted Hesser, Jeff Pitkin, Keith Welks, Steve Vierengel, and others highlighted many of the still vexing informational barriers to mainstreaming energy efficiency finance.
We are still struggling to aggregate and securitize energy efficiency loan products, but there are new informational tools emerging to bridge the so-called "data divide." These include the Department of Energy's Buildings Performance Database, the Environmental Defense Fund's Investor Confidence Project, WegoWise, andBright Power. In addition, the Warehouse for Energy Efficiency Loans (WHEEL), program is being set up to create a secondary market for unsecured residential energy efficiency loans.
Yet the informational barriers are not confined to the conversation between energy efficiency program administrators and bankers. While the table is being set to bundle and sell energy efficiency loan products, there is a question on demand for these types of products. Many presenters and attendees participated in a dialogue regarding low loan volume. Some observed that many commercial entities finance energy efficiency with operating cash or through a standard capitalization process once convinced of its value, rather than seek an energy efficiency-specific loan product.
For example, Susan Leeds from the New York City Energy Efficiency Corporation elaborated on NYCEEC's efforts to incorporate energy efficiency into existing financial products and solutions, and to fill gaps with turnkey solutions to combat specific market barriers (for example, ESAs coupled with a NYCEEC credit enhancement for a credit-constrained Class B building). Scott Johnstone from the Vermont Energy Investment Corporation highlighted undervaluation of energy efficiency (in addition to competing existing products such as HELOCs) in the residential market as a barrier to demand and subsequently the bankability of energy efficiency loan products.
So, how do we get bankable projects in the pipeline at a scale that will entice investors to engage and catalyze deal flow? Bruce Schlein suggested that understanding and socializing additional benefits of these types of investments such as health attributes may be a part of the solution. It is also important to recognize that while financing is certainly not the key to driving investment in energy efficiency, finding the right tools for the right projects in the right markets AND delivering them through effective marketing channels could catalyze some volume.
Going forward, it will be useful to determine where gaps in conventional finance present specific hurdles for efficiency, such as in small commercial, Class B and Class C properties, and multifamily—particularly affordable multifamily housing. For these sub-markets, developing boutique lending products or specific financing solutions may be of particular importance.
On-bill repayment has applicability for certain residential and commercial markets, particularly for small businesses. The debate continues as to whether it acts as a credit enhancement for investors. Commercial PACE has started to be applied to some larger projects in the commercial market, and its potential off-balance sheet characterization may make it an attractive alternative to internal financing. Energy Services Agreements continue to see increased deal flow in larger commercial and industrial projects. Master Limited Partnerships (MLPs), if opened to projects that generate energy savings, could be used to finance CHP and district energy projects.
Our perspectives on energy efficiency finance are maturing and it seems as though many in the field are buying into the idea of pursuing silver buckshot over silver bullets. While progress is being made to reach the inflection point that cracks this $279 billion market, there is still a lot of work to be done to spur customer adoption of energy efficiency investments.
Presentations from the event are available on ACEEE's website. Many thanks to our co-chairs, sponsors, and speakers for making this year's event a great success!