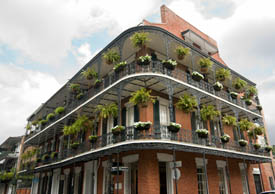 Any day now the legal and technical advisors to the City Council of New Orleans are expected to make recommendations for the proposed integrated resource plan and 2014–2017 energy efficiency programs for the city. New Orleans has been an efficiency leader in the Southeast with its quick-start Energy Smart programs that have been running since 2011. The city now has the opportunity to step-up these efforts through formally integrating efficiency as an energy resource into its long-term electricity planning. Doing so with a robust portfolio of efficiency programs would provide durable economic benefits to electric bill payers and the city as a whole.
The efficiency programs proposed by Entergy New Orleans and Entergy Louisiana in their most recent program plan are already an improvement from their proposal in the integrated resource plan submitted in fall 2012. However, many more additional benefits are available from the adoption of clear energy savings goals and a higher level of investment.
As we highlight in our recent report New Orleans' Efficient Path to 2030, a broader program portfolio with more program investment than has been proposed by Entergy could result in $443 million in energy cost savings within the city in the coming years: a two-to-one ratio of benefits to costs. Meanwhile the investments would also result in an increase in net local economic output and employment opportunities. We estimate the impact to include $169 million in new economic activity in 2030, including the equivalent of 1,500 new full-time jobs in the same year.
We urge the New Orleans City Council to continue its leadership on energy efficiency. Two important actions it could take would be setting energy savings targets and establishing efficiency program funding levels that would result in the highest achievable cost-effective energy savings. These actions would help provide the maximum economic benefits from efficiency investments for New Orleans and its residents and businesses.