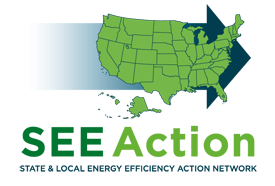 The State and Local Energy Efficiency Action Network (SEE Action) is a state- and local-led effort facilitated by the U.S. Department of Energy (DOE) and the U.S. Environmental Protection Agency that provides state and local decision makers with information resources and technical assistance to take energy efficiency to scale in their communities. This program is an excellent example of people from the private sector, nonprofit organizations, and state and federal government agencies working together to advance energy efficiency in the U.S. economy.
SEE Action's Industrial Energy Efficiency and CHP Working Group, of which I'm a member, focuses on driving significant increases in industrial energy efficiency and combined heat and power (CHP) in the United States. The group is led by Joshua Epel of the Colorado Public Utilities Commission and Todd Currier of the Washington State University Extension Energy Program. The working group recently published a Guide to the Successful Implementation of State Combined Heat and Power Policies , which provides utility regulators and other policymakers with actionable information to assist them in implementing key state policies that influence CHP.
Coming up at the 2013 ACEEE National Conference on Energy Efficiency as a Resource on September 22–24 in Nashville, Sandy Glatt from the DOE will describe the key findings and recommendations of the working group's forthcoming paper, Designing Energy Efficiency Programs for the Industrial Customer. The paper will identify the design features of industrial energy efficiency programs that effectively respond to the often-unique needs of industrial customers. I will be sharing the panel with Sandy and will set up her presentation with information about successful industrial energy efficiency programs we've recently studied.
Over the past year, SEE Action has convened three regional meetings on CHP. This fall, the group's fourth meeting, the Western Industrial Energy Efficiency and CHP Regional Dialogue Meeting , will take place on October 29 in Salt Lake City. This meeting will facilitate the development and implementation of state best practice policies and models that address barriers to industrial energy efficiency and CHP investment.
For more information about these events and resources, visit www.seeaction.energy.gov. Hope to see you in Nashville or Salt Lake City!