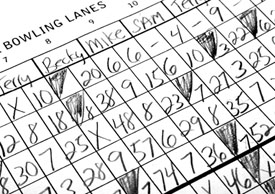 The recently released 2013 City Energy Efficiency Scorecard ranked 34 of the largest U.S. cities on their efforts to save energy—but we don't think large cities should have all the fun. In order to help other cities see where they stack up, today ACEEE released the Local Energy Efficiency Self-Scoring Tool (Version 1.0 BETA). The tool allows people to score the energy efficiency policies in their own community and to compare them with other localities. For example, sustainability officers can use it to benchmark municipal energy efficiency efforts and help inform future policy decisions, while nonprofit organizations can discover new energy efficiency programs and policy types that they can work to implement in their communities.
Communities derive their score by answering multiple choice questions related to their energy efficiency policies across local government operations, community-wide initiatives, buildings policies, energy and water utility policies, and transportation policies. For instance, if a community has a bike sharing program, that earns them one point. If households have access to a Home Performance with ENERGY STAR program, that earns them another two points. By answering these and a series of other straightforward questions, communities can obtain a comprehensive view of the effectiveness of energy efficiency efforts in their community.
To put scores into perspective, the Self-Scoring Tool compares a community's scores against eight small and medium-sized communities for which policy scores are included in the tool. By allowing users to compare their community to other communities similar in some ways to their own, the tool helps answer the question of what it means to "do well": Does a score of 60 out of 100 secure a community a spot on the honor roll or reserve it a seat in the summer session of Energy Efficiency 101? The Self-Scoring Tool also analyzes responses to questions and provides a user with immediate feedback regarding where their community is doing the best when it comes to efficiency, where they are doing the worst, and specific metrics to target for improvement.
The Self-Scoring Tool is being released as an open beta version, so ACEEE is looking for feedback from all users of the tool. We welcome comments on the format and functionality of the Self-Scoring Tool and suggestions on possible improvements. Please send all comments to cityscorecard@aceee.org.