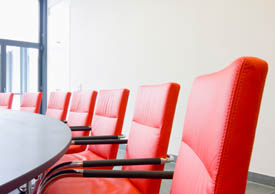 Policymakers at every level of government, business leaders, designers and implementers of energy efficiency programs, researchers, and advocates have come to depend upon ACEEE's research to inform and guide their decisions. ACEEE's Board of Directors and staff are committed to providing research of the highest quality and responsiveness. And, from the first ACEEE Summer Study on Energy Efficiency in Buildings in 1980, the organization has relied upon peer review of conference papers and research reports to ensure the accuracy and relevance of its work.
In recent years, as ACEEE's research staff has grown to meet the many opportunities emerging in energy efficiency, the organization's research products have expanded significantly. This increase in both breadth and volume has resulted in greater scrutiny of, and visibility for ACEEE's research. To contribute to the overall value of ACEEE's research and its relevance to stakeholders' needs, ACEEE has decided to establish a Research Advisory Board (RAB). RAB members anticipate that we will provide counsel on relevant and emerging research topics and needs in the energy efficiency field. We will collaborate with ACEEE's researchers by suggesting enhancements to research and analytical techniques and by offering additional guidance as opportunities and needs emerge.
From my perspective as the Board's liaison to the RAB, ACEEE has been able to recruit a stellar group of RAB members, preeminent experts in energy efficiency research. The RAB membership reflects the diversity of ACEEE's research areas from transportation to energy efficiency in buildings and industry, and the policies that shape efficiency programs.
Along with the rest of the ACEEE Board, I look forward to working with the RAB. We appreciate their willingness to give their time to ensure that ACEEE's research remains at the highest level as ACEEE continues to meet the needs of the energy efficiency community.