National Symposium on Market Transformation
Blog Post | January 6, 2012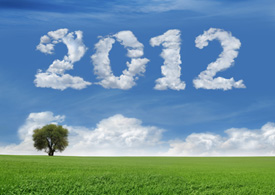 Looking forward into 2012, I see more reasons for optimism than pessimism. Many states and utilities are committed to ramping up their energy efficiency programs this year and even more are considering similar steps. For example, Massachusetts electric utility programs are targeting 2.4% savings this year as part of a ramp-up rate originally established a few years ago.
Read More
Press Release | April 25, 2003
WASHINGTON, D.C. — Despite weak state budgets and a soft economy, states and utilities are boosting their investment in energy efficiency, while the federal government continues to cut efficiency programs. "Energy efficiency programs are expanding because they keep the lights on, keep energy prices affordable, stimulate the economy, and cut air pollution," said Dr. Martin Kushler, Utility Program Director for the American Council for an Energy-Efficient Economy (ACEEE). "We fail to see why the federal government is increasingly blind to these vital public benefits."
Read More