ACEEE Linda Latham Scholarship Awards for Students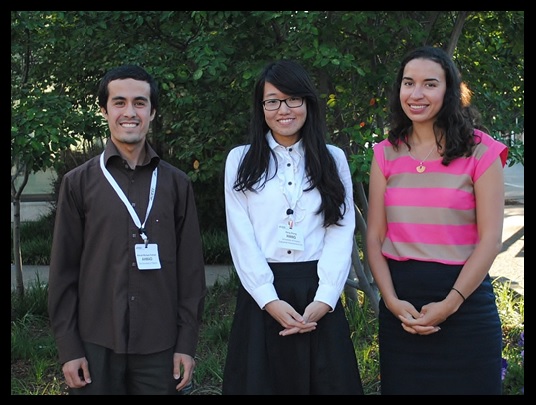 2013 Linda Latham Scholars
Left to right: Ahmad Murtaza Ershad, University of Dayton; Hang Zhang, University of Dayton; and Pamela Ritger, University of Wisconsin.
Not pictured: Gyungwon Kim, Georgia Tech and Eric Plunkett, Yale.
To be eligible for one of the Linda Latham Scholarships, applicants had to be an undergraduate or graduate student enrolled in an accredited college or university with course work that relates to energy/energy efficiency, climate change, environmental science, or a related field of study. Applicants also had to be considering a career in energy/energy efficiency.
Applicants had to submit required documents that included a copy of their Student ID and proof of student status (unofficial transcript/enrollment for the semester).
Scholarship Award Levels and Descriptions:
Level I

Full Conference Registration,

Housing and Meals, 

Up to $500 for Travel Reimbursement

Level II

Full Conference Registration,

Housing and Meals

Level III

Full Conference Registration