Overview | Program | Presentations | Past Finance Forums
Energy Efficiency Finance Forum Overview
How do you finance energy efficiency? The 2017 Finance Forum explored innovative models and find out what works, and why. Our dynamic event helped attendees get started on financing projects that save energy, reduce costs, and create jobs.
We want you to succeed, because the energy efficiency revolution will be impossible without effective financing options. Energy Efficiency financing is already a multi-billion dollar industry, but it has the potential to become hundreds of billions of dollars.
For more than a decade, the Finance Forum has brought together a diverse mix of participants.
Participants included: Clean-tech and energy efficiency investors; financiers; real estate professionals; CDFIs and other mission-driven lenders; entrepreneurs; utility staff; local, state, and federal agency personnel; energy service company personnel; policymakers; NGOs; energy efficiency program planners, operators, and evaluators; and marketing experts.
2017 Co-Chairs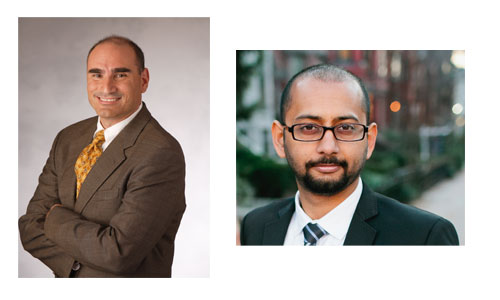 Joel Freehling, CB&I                    Anmol Vanamali, VEIC
                                          Click here for Joel's bio.                          Click here for Anmol's bio.
2017 Advisory Committee
| | |
| --- | --- |
| Scott Bernstein | Center for Neighborhood Technologies |
| Matthew Brown | Harcourt, Brown, & Carey |
| Megan Campbell   | Opinion Dynamics |
| Sandy Fazeli | National Association of State Energy Officials |
| Maria Fields | Joule Assets |
| Julia Friedman | Midwest Energy Efficiency Alliance |
| Alfred Gaspari | Pacific Gas and Electric Company  |
| Bert Hunter | Connecticut Green Bank |
| Robert Johnson | Hannon Armstrong |
| Chris Kramer | Energy Futures Group |
| Molly Lunn | Illinois Office of Energy & Recycling |
| Jeffrey Schub | Coalition for Green Capital |
| Jim Wheaton | BLG Consulting |
Program

Jeffrey Eckel is President, CEO and Chairman of Hannon Armstrong, the first clean energy REIT and a leading investor in sustainable infrastructure assets including efficiency and renewable energy. Read more about Mr. Eckel's experience here. 
Charles Hookham, P.E., is Director, Business Development and Projects of CMS Energy (Consumers Energy and CMS Enterprises), and has over 36 years of experience in the electric power and other heavy industrial sectors, and was on the American Society of Civil Engineer's Board of Directors. Read more about Mr. Hookham's experience here.
Chris Wheat serves as Chief Sustainability Officer and Senior Policy Advisor in the Office of Chicago Mayor Rahm Emanuel. Chris coordinates policies, projects, and operations across City Departments and Agencies to advance the Mayor's sustainability agenda. Read more about Mr. Wheat's experience here.

Presentations
Click on the presenter's name or the session title to view presentations.
 
Monday, May 22
Welcome, Keynote and Plenary Session
Introductions: Steven Nadel, American Council for an Energy-Efficient Economy
Co-chair welcome: Anmol Vanamali, Vermont Energy Investment Corporation
Keynote Address
Jeffrey Eckel, President, CEO, and Chairman, Hannon Armstrong
Moderator: Scott Bernstein, Center for Neighborhood Technologies
Amy Brusiloff, Bank of America
Sandy Fazeli, National Association of State Energy Officials
Daniel A. Seligman, Ceres, Inc.
Karen Zelmar, Pacific Gas and Electric Company
Session 1A: On-Bill in the Field
Moderator: Matthew Brown, Harcourt, Brown and Carey LLC
Tammy Agard, EEtility                                                               
Wesley Holmes, Southeast Energy Efficiency Alliance
Anne Saliers, Holland (MI) Board of Public Works
Mary Templeton, Michigan Saves
Moderator: Jeffrey Schub, Coalition for Green Capital
Bert Hunter, Connecticut Green Bank
Susan Leeds, New York City Energy Efficiency Corporation
Bonnie Norman, E3International
Session 1C: Commercial Market Insights for Energy Efficiency Financing
Moderator: Megan Campbell, Opinion Dynamics Corporation
Jérôme Bilodeau, Dunsky Energy Consulting
Joe Indvik, JDM Associates
Greg Leventis, Lawrence Berkeley National Laboratory
Session 1D: Emerging Financing Opportunities in the Midwest (Midwest track)
Moderator: Ian Adams, Clean Energy Trust
Jon Carson, Trajectory Energy
Donald Drohan, Metrus Energy
Julia Friedman, Midwest Energy Efficiency Alliance
Session 2A: New Construction: Performance Contracting and Energy Efficiency Financing
Moderator: Frank Greb, SeventhWave
Michael Tobin, CBRE
Beau Engman, PACE Equity
Brett Bridgeland, Seventhwave (in place of Jean Ascoli, ComEd)
Session 2B: The Role of CDFIs in Energy Efficiency Finance
Moderator: Amy Brusiloff, Bank of America
Roger Clark, Reinvestment Fund
Sadie McKeown, Community Preservation Corporation
Esther Toporovsky, Enterprise Community Partners
Stacie Young, Community Investment Corporation
Session 2C: Leveraging Utility Rebate Programs to Reach Small and Medium Commercial Customers
Moderator: Matthew Brown, Harcourt Brown & Carey LLC
Alex Hill, Dunsky Energy Consulting
Stephen Moritz, Encentiv Energy
Andrew Nih, Southern California Gas Company
Julie Volpe-Walker, AEP Ohio
Session 2D: Overcoming Barriers to Energy Efficiency Finance in Rural America (Midwest track)
Moderator: Will Baker, Midwest Energy Efficiency Alliance
Tammy Agard, EEtility
Wesley Holmes, Southeast Energy Efficiency Alliance
Miguel Yanez, Environmental and Energy Study Institute
Keynote Address
Charles Hookham, Director, Business Development and Projects, CMS Energy
Plenary Panel: Financing Efficiency to Reduce Infrastructure Investment Costs ‒ The Trump Private Sector Financing Plan
Moderator: Chris Kramer, Energy Futures Group
Kateri Callahan, Alliance to Save Energy
Charles Hookham, CMS Energy
Derek Okada, Southern California Edison
Tuesday, May 23
Keynote and Plenary Session
 
Introductions: Steven Nadel, American Council for an Energy-Efficient Economy
Co-chair welcome: Joel Freehling, Chicago Bridge & Iron
Keynote Address
Chris Wheat, Office of the Mayor City of Chicago
Plenary Panel:  Philanthropic Investing
Moderator: Kim Dempsey, The Kresge Foundation
Peter Adamczyk, Vermont Energy Investment Corporation
Allison Clark, The MacArthur Foundation
Alison Corwin, The Surdna Foundation
Benjamin Healey, The Connecticut Green Bank
Session 3A: Financing Energy Resilience
Moderator:  Aaron Koch, City of Chicago
Joel Freehling, Chicago Bridge & Iron
Mark Goodson, Chicago Bridge & Iron
Ann Grodnik-Nagle, Chicago Bridge & Iron       
Session 3B: Advancing PACE Financing with Regional & Statewide Administrators
Moderator: Chris Jones, Cincinnati Greater Energy Alliance
George Caraghiaur, PACENation (Additional slides)
Andy Levin, Lean & Green Michigan
Session 3C:  The Role of Utilities, ESCOs and Financers in the Transportation Revolution
Moderator: Bethany Whitaker, Vermont Energy Investment Corporation
Samantha Bingham, Drive Clean Chicago
Marc Manning, Chicago Transit Authority
Jeff Monder, Green Mountain Power (Contact Jeff for information about his presentation)
Alan Westenskow, Proterra
Moderator: Julia Friedman, Midwest Energy Efficiency Alliance
Anne Evens, Elevate Energy
John Markowski, Community Investment Corporation
Concurrent I: The Role of Financing in State Efficiency Target Setting and Potential Studies
Moderator: Alex Hill, Dunsky Energy Consulting
Chris Kramer, Energy Futures Group
Nicole Reed Fry, Navigant
Concurrent II: Efficiency Financing for Low and Moderate-Income (LMI) Households: Current State of the Market, Issues, and Opportunities
Moderator: Sean Williamson, US Department of Energy
Elizabeth Galante, PosiGen Solar Solutions
Greg Leventis, Lawrence Berkeley National Laboratory
Bruce Schlein, Citi
Concurrent III: Deep Retrofits without Incentives or Death Spirals: Exploring the Metered Energy Efficiency Transaction Structure (MEETS™)
Moderator: Rob Harmon, MEETS™
Rob Harmon, MEETS ™  
Ian Guerry, Ecova
Joseph Fernandi, Seattle City Light
Concurrent IV: Project Finance in Energy Efficiency Pay for Performance and Procurement
Moderator: Colin Gibbs, CLEAResult
Matt Golden, Open EE Meter
Dan Kartzman, NYSERDA
Noah Proser, Pacific Gas and Electric Company