Overview | Program | Registration | Accommodations | Sponsorship Opportunities | Past Finance Forums
Energy Efficiency Finance Forum Overview
How do you finance energy efficiency? The 2018 Finance Forum will explore innovative models and find out what works, and why. Our dynamic event will help attendees get started on financing projects that save energy, reduce costs, and create jobs.
We want you to succeed, because the energy efficiency revolution will be impossible without effective financing options. Energy Efficiency financing is already a multi-billion dollar industry, but it has the potential to become hundreds of billions of dollars.
For over a decade, the Finance Forum has brought together a diverse mix of participants.
Learn more about sponsorship opportunities or the program by contacting financeforum@aceee.org.
Likely participants include: Clean-tech and energy efficiency investors; financiers; real estate professionals; CDFIs and other mission-driven lenders; entrepreneurs; utility staff; local, state, and federal agency personnel; energy service company personnel; policymakers; NGOs; energy efficiency program planners, operators, and evaluators; and marketing experts.
Program
KEYNOTE SPEAKERS ANNOUNCED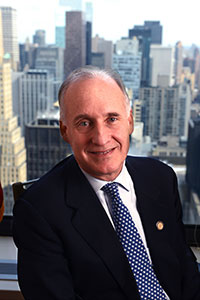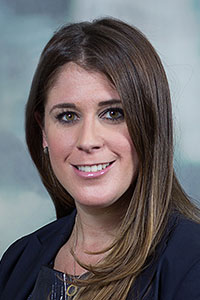 We are pleased to announce that our keynote speaker on Monday, May 21 will be Richard Kauffman, Chairman of Energy and Finance for New York, Office of New York Governor Andrew Cuomo. Mr. Kauffman joined the governor's office in 2013 as the state's first Chairman of Energy and Finance for New York and was known as the "Energy Czar."  Read more
On Tuesday, May 22, we are pleased to announce that our keynote speaker will be Erin Robert, Head of Capital Strategies at JPMorgan Sustainable Finance. Erin leads the firm's client engagement efforts in the sustainability space and partners across business lines to enhance sustainability and ESG-themed product offering. Read more

            
2018 Co-Chairs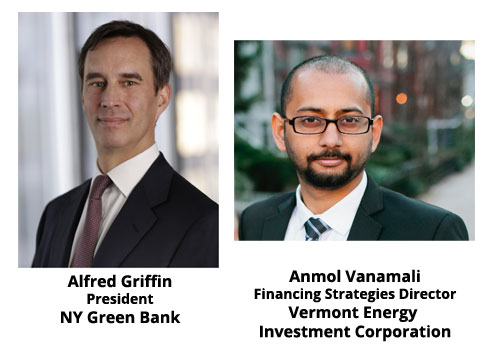 Read more about Alfred's experience here and Anmol's experience here.
2018 Finance Forum Advisory Committee
Zach Axelrod, Arcadia Power
Matthew Brown, Harcourt Brown and Carey
Megan Campbell, Opinion Dynamics
Sandy Fazeli, NASEO
Bob Hinkle, Metrus Energy
Bert Hunter, CT Green Bank
Joe Indvik, RE Tech Advisors
Elodie Michaels, Pegasus Capital Advisors
Yerina Mugica, Center for Market Innovation, NRDC
Dan Reicher, Stanford Law School
Rachel Reilly Carroll, Enterprise Community Partners
Jeffrey Schub, Coalition for Green Capital
Registration                                    
Finance Forum Registration Rates
(Since this is only a 1.5-day conference, no 1-day rates are available.)
FULL CONFERENCE
Speaker/Moderator: $525
Early-bird registration: $695 (ends 3/29/18)
Regular registration: $800 (ends 4/26/18)
Late registration: $925
Special (NGO/Gov't/Academic): $525
Full-time student (12 credit-hour semester): $450
PRE-FORUM 101 WORKSHOPS - $195 
Monday, May 21 - 8:30 am-12:00 noon (includes lunch)
Finance Forum 101 - sponsored by Cadmus - The workshop provides an introduction to the world of energy efficiency finance. Instructors will help participants understand the key components that make up an energy efficiency financing program, review many of the most popular financing models, discuss the state of the market, and provide insight on what drives program performance, including best practices for program design.
PACE  - sponsored by PACENation - An intensive workshop on the fundamentals of PACE. Learn how PACE works in a real time application, where it is available, who can use it, and what it can be used for. The workshop will cover legislation and local ordinances, program design and administration, financing options and capital providers, and a broad review of commercial and residential basics.
On-Bill - sponsored by Harcourt Brown & Carey - This workshop provides an introduction to the concept and practice of on-bill finance and repayment.  If you think all on-bill means the same thing, then think again. There are many varieties of on-bill, and we will walk you through the different varieties available to you. It will help you to answer if on-bill, in any variety, is a useful path for you to pursue.  We will pull from real-life examples throughout the discussion.   ​
All of the workshops offered above are tailored to the audience's experience level to ensure attendees have the most productive experience possible.
Accommodations                               
455 South Broadway
Tarrytown, New York
All conference program activities located at the DoubleTree by Hilton Hotel Tarrytown. Accommodations are available at the DoubleTree by Hilton Hotel Tarrytown at the group rate of $159 per night king/double through April 30, 2018. We encourage you to make your reservations early to take advantage of discounted prices and availability.
Sponsorship Opportunities
If you would like to become more involved and explore how your organization can support the Finance Forum through our sponsorship opportunities, please download the sponsorship form.  Feel free to contact Brian Stickles or Charlie Herron with questions or for more information.