Overview | Program | Panels | Registration | Accommodations |  Linda Latham Scholarship | Champions | Sponsorship Opportunities | Questions? | Past Buildings Summer Study
Buildings Summer Study Overview
The 2018 ACEEE Summer Study is the 20th biennial ACEEE conference on Energy Efficiency in Buildings. This preeminent meeting will attract a diverse group of professionals to discuss cutting-edge technologies, strategies, and programs for reducing energy use and addressing climate impacts. We want to scale innovation that works with our 2018 theme: "Making Efficiency Easy and Enticing."
Consider how technologies alone can boost energy efficiency. Advances in material sciences are increasing the efficiency of buildings systems and components. Information technology is giving stakeholders vastly more data and insight for making decisions. New sensors and controls are creating dynamic, grid-integrated buildings. Hundreds of buildings are now operating at or near net-zero energy.
The building industry needs to significantly increase the pace of adoption across all market sectors and regions. To overcome stubborn behavioral, economic, and market barriers, it will need innovation in technology development, program design and implementation, codes and standards, financing, workforce development, and community development. Come to the 2018 Summer Study with your ideas, experiences, and vision to make energy efficiency easy and enticing.
Likely Participants Include: Policymakers; utility staff; architects; builders; financial and insurance professionals involved with buildings; clean-tech investors; building products, equipment, and appliance manufacturers; building owners and operators; engineers; local, state, and federal agency personnel; energy researchers; NGOs; consultants; behavioral scientists; and energy efficiency professionals.
Program
More detailed session information will be posted by the end of May.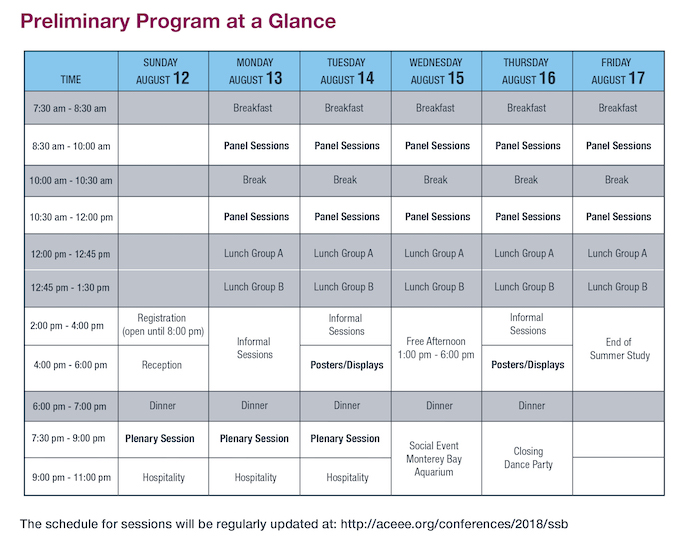 2018 Program Committee Co-Chairs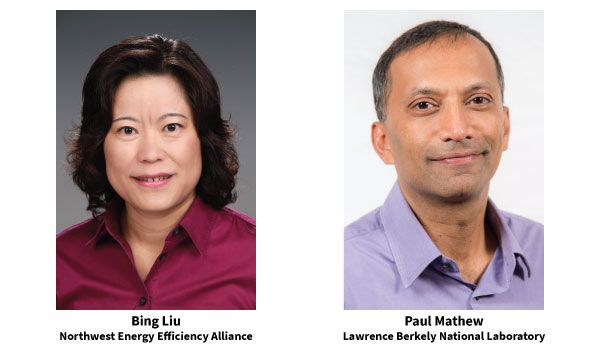 2018 Panels
Click on the title of each panel for a full description. Find all of the descriptions here.
 
PANEL 1: Residential Buildings: Technologies, Design, Operations, and Building Industry Trends
Click here to view the list of accepted papers in this panel.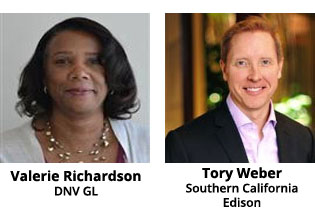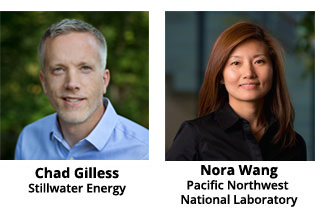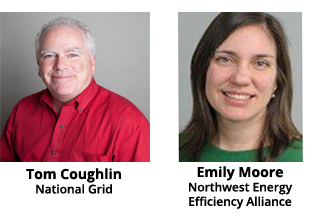 PANEL 5: Codes and Standards
Click here to view the list of accepted papers in this panel.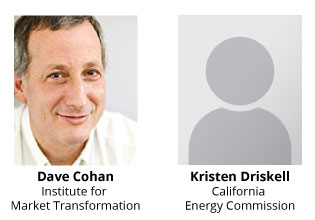 PANEL 6: Utilities and the Future
Click here to view the list of accepted papers in this panel.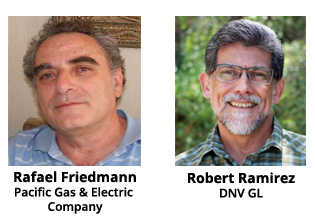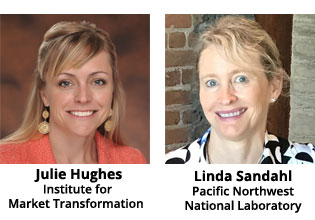 PANEL 8: Capturing Savings through Behavior: Science and Practice
Click here to view the list of accepted papers in this panel.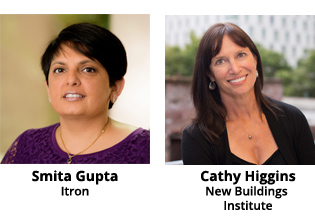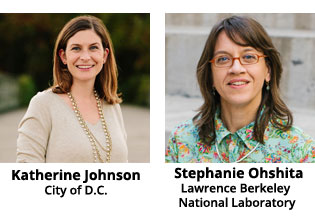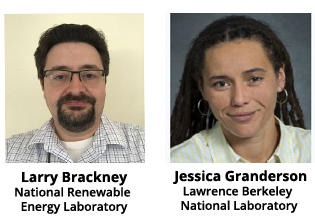 PANEL 13: Energy Efficiency and Equity: Addressing the Underserved
Click here to view the list of accepted papers in this panel.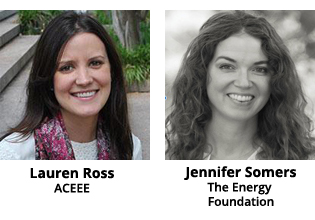 PANEL 14: Poster Display Presentations
Click here to view the list of accepted papers in this panel.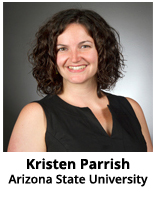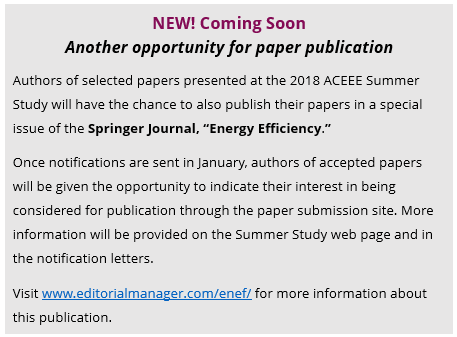 Registration
Registration Rates (Rates include the $12 per day/$72 per week Asilomar facility fee for each registrant. If you are bringing guests, the facility fee must be paid for them, as well, and you will be prompted through the online registration system.) 
Note: ACEEE does not offer the option of rotations or sharing of registrations. The minimal registration option available is a one-day rate.
Full Conference Early Bird (until 6/30) and Speaker/Moderator  - $1047
Full Conference Regular (6/30-7/31) - $1147
Full Conference Late (after 7/31) - $1347
Full Conference - Student - $610 (Limited to full-time students currently enrolled in a 12-credit hour semester. A copy of transcript and ID will be required.)
One-day rates - $692 (plus $312 for each additional day)
Groups (10 or more) - $985 (for groups of ten or more from the same organization)
Cancellation Policy: A $150 fee will be charged for all cancellations made before August 1, 2018. After that date, no refunds will be offered.

Accommodations
To book accommodations on the Asilomar Conference Grounds, click the button below. You will be asked to select whether you prefer private, double, triple or quad accommodations.  All rates include three meals per day beginning with dinner on Sunday, August 12. Asilomar will only accept requests for full week stays.  If space allows, single days can be requested beginning July 12.
Making your way!  The Asilomar website includes plenty of information on directions for those arriving by air or car, rental cars, and public transportation.  Monterey Airbus provides shuttle transportation from the nearby airports.
Champions of Energy Efficiency in Buildings: Nominate Now!
ACEEE is proud to announce that nominations for the Champion of Energy Efficiency in Buildings awards are now open. It will present the awards at the 2018 Summer Study on Energy Efficiency in Buildings to recognize leadership and accomplishment in the field. Winners will be selected based on demonstrated excellence and lasting impact in the following categories:
Research and Development: Excellence in R&D that includes baseline or background research as well as R&D of products and practices.
Implementation and Deployment: Effective design and implementation of programs or projects, including achievement of significant impacts on energy use.
Energy Policy: Excellence in energy policy including writing, educating, promoting, and supporting energy efficiency at the federal, state, or local level.
Buildings Leadership: Exceptional personal leadership in the development, implementation, and growth of important energy efficiency initiatives.
Lifetime Achievement: Continuous leadership that produces sustained impacts.
Nominations will be made by peers and the final awards will be chosen by the ACEEE Board of Directors' Awards Committee.
To submit your nominee, please complete the nomination form (MS Word, zipped) and email it or mail it by June 1, 2018. We encourage submissions for leaders who may have been nominated in a prior year but not selected.
The 2018 Champion awards will be presented at the Summer Study in Buildings, the premier conference on energy efficiency. This biennial event draws leading academics; program administrators, evaluators, and contractors; public utility commission staff members; corporate energy managers; government relations specialists; utility sector professionals state energy officials; energy management firms; and advocacy organizations.
To learn more about the awards and read about previous winners in the buildings sector, please visit http://aceee.org/aceee-awards. If you have questions, see our FAQ or contact Champions@aceee.org .
---
Linda Latham Scholarship
ACEEE grants a number of Linda Latham Scholarships to attend the biennial Summer Study on Energy Efficiency in Buildings. The scholarship was established in memory of Linda Latham who served as ACEEE's Chief Operating Officer until her untimely death in September 2011. Linda, who helped found the US government's ENERGY STAR® program, believed that students bring talent and creativity to the field of energy efficiency especially if we provide a venue to inspire and educate them.
The "Latham Scholars" chosen for 2018 will have the opportunity to be exposed to new ideas and to interact with energy efficiency experts from around the world. In turn, Summer Study attendees will be able to meet these exceptional students—a reciprocal opportunity for all! Watch a video that shows the true value of ACEEE's Linda Latham Scholarships.
2017 Summer Study Industry Linda Latham Scholars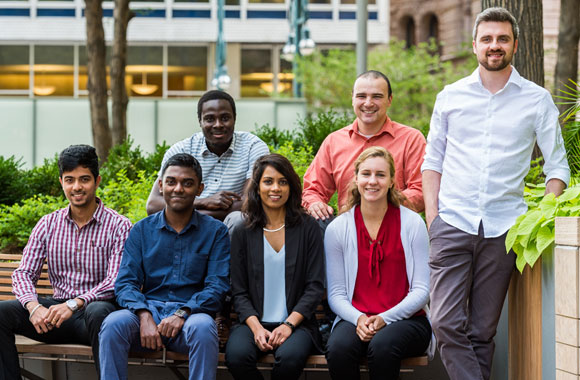 Top row: Adetokunbo Ajao, University of Michigan-Dearborn; Louis De Gruy, University of Dayton;
Bottom row: Aravindh Murali, University of Illinois at Chicago; Baalaganapathy Manohar, University of Florida; Fatema Adamji, University of Waterloo; Kelly Charles, University of Pittsburgh; Rafael Petri Zanardo, Federal University of Rio Grande do Sul - UFRGS
Help support the Linda Latham Scholarship! Donate Online
Sponsorship Opportunities
If you will like to become more involved and learn more about how your organization can support the Summer Study through our sponsorship opportunities, click
here to download the sponsorship flyer.  Contact Charlie Herron if you have any questions regarding the options.
Questions?
For general information on the Summer Study, contact Conferences.
For information on registration, contact Lynn Pyle.
For information on the program content, contact Rebecca Lunetta.
---