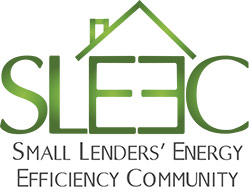 In October of 2013 the American Council for an Energy Efficient Economy (ACEEE) and Energi Insurance Services, with support from the National Renewable Energy Laboratory (NREL), Argonne National Laboratory, and the US Department of Energy (DOE), brought together a group of stakeholders to discuss issues facing small- to mid-size lenders in the energy efficiency space. This gathering was called the Small Lender Energy Efficiency Convening and from this SLEEC was born.
This page is intended to serve as a repository for technical assistance and other relevant information for lenders interested in energy efficiency. Below are links to research reports, blog posts, fact sheets, and webpages, from ACEEE and others brought together in one place to aid and inform those interested the energy efficiency finance marketplace.
For more information on SLEEC, please reach out to the Economics and Finance Policy Team. Also join our online community on LinkedIn.
Intro to SLEEC
Overview Energy Efficiency Finance
Valuation and Appraisal
Secondary Markets
Financing Options
On-bill
PACE
Energy Service Agreements (ESA) and Managed Energy Service Agreements (MESA)
For information on Energy Service Agreements and Managed Energy Service Agreements see "Energy Efficiency Paying the Way" p.23, and "Show me the Money" p.13
Energy Efficiency Leasing
Specific Markets
Multifamily
Single-Family Residential
For information on financing energy efficiency in single family residential homes see "Energy Efficiency Finance 101" and " Innovations and Opportunities in Energy Efficiency Finance"
Commercial
Data Initiatives
Investor Confidence Project. The Investor Confidence Project is project developed by the Environmental Defense Fund that establishing protocols for reporting financial performance and other relevant data from energy efficiency projects to enhance underwriting and management of performance risk.
Buildings Performance Database. This U.S. Department of Energy tool allows users to perform statistical analyses on anonymous data from hundreds of thousands of commercial and residential buildings.