City Clean Energy Scorecard
City Clean Energy Scorecard
This report ranks 75 large U.S. cities on what they are doing to save energy in five key areas. Click here to go to database.aceee.org, where you can find all the details of each city's clean energy efforts.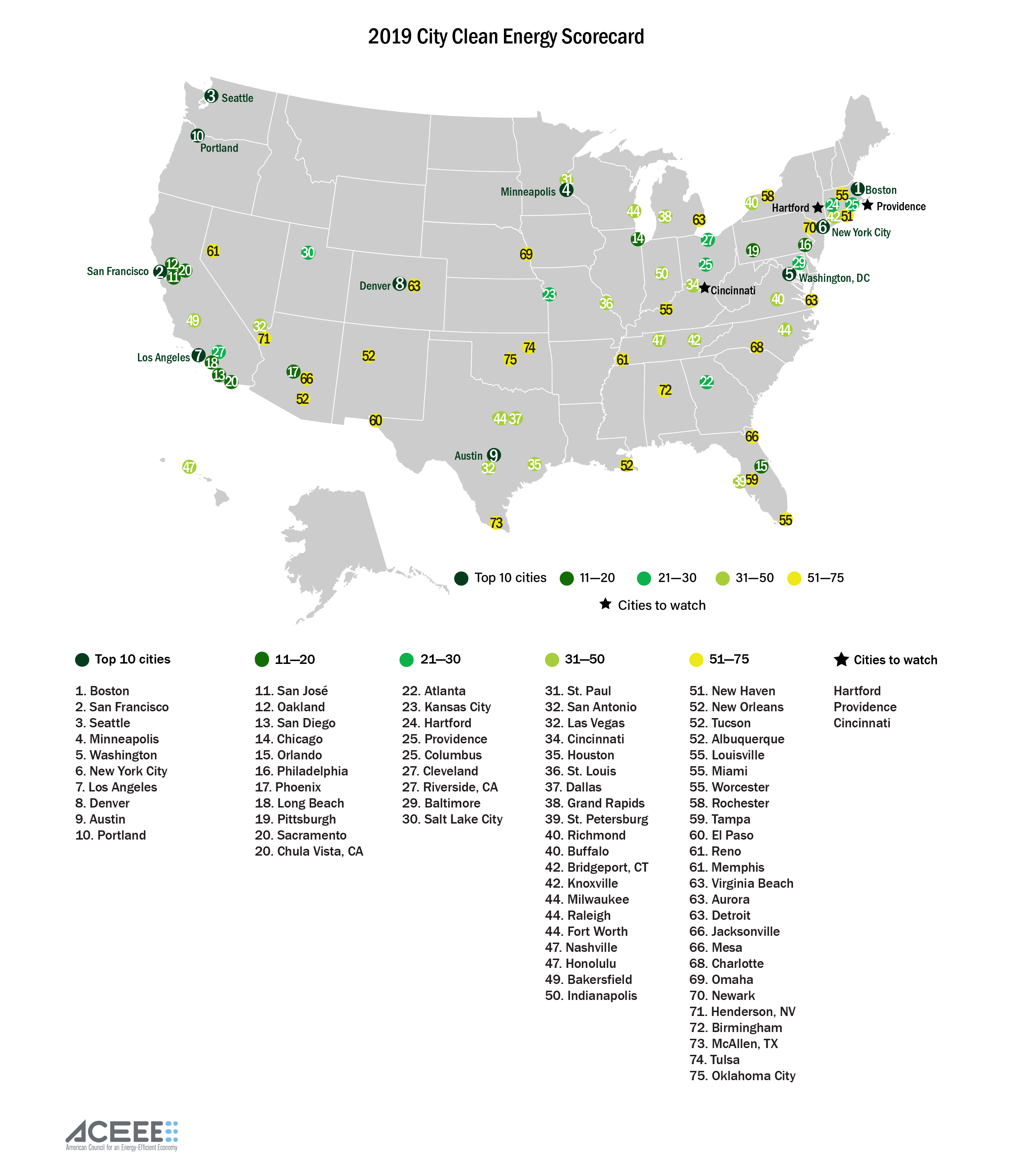 ACEEE senior researcher David Ribeiro discusses the findings of The 2019 City Clean Energy Scorecard
City Clean Energy Scorecard Webinar:
Media Resources
For media inquiries, contact Casey Skeens (202)-507-4043.
For more information, see city sheets at the bottom of the page!