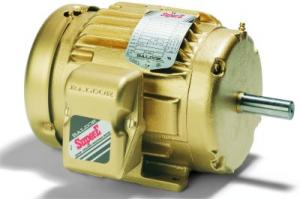 Electric motors convert electric power to useful mechanical energy and consume more electricity than any other end use in the United States.  The popularity of motors attests to their effectiveness: they provide more than four-fifths of the non-vehicular shaft power in the United States, and use upwards of 60% of the nation's electricity as input. Motors are ubiquitous in every sector of the economy and are very reliable — a well-designed and well-maintained electric motor can convert over 90% of its input energy into useful shaft power, 24 hours a day, for decades.  It is this ubiquity and often constant use that makes electric motor systems such an important potential source of energy savings.  Because more than half of all electricity flows through them, even modest improvements in their design and operation can yield tremendous dividends.
A sizable percentage (15-25%) of U.S.electricity can be saved by optimizing the performance of electric motors and their associated wiring, power-conditioning equipment, controls, and transmission components. These networks of devices are also known as motor systems.
ACEEE has focused much attention on motors and motor systems over the past 30 years.  We have partnered with industry and government to help develop Motor Decisions Matter, a national public-awareness campaign that provides support for companies interested in motor management.  We have worked with National Electrical Manufacturers Association to enhance and codify strong motor efficiency standards, and with energy efficiency programs to promote advanced motor systems.
ACEEE has published what is considered to be one of the definitive books on energy efficiency in motor systems, Energy-Efficient Motor Systems: A Handbook on Technology, Program, and Policy Opportunities. Download it for free!